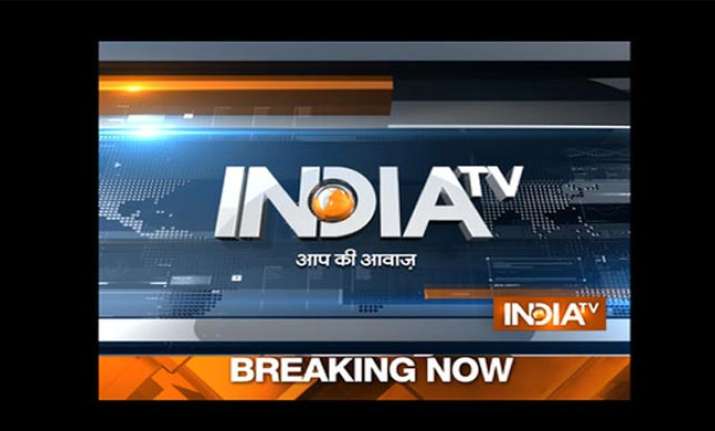 National News
Amid opposition's outcry on currency ban, PM Modi likely to attend Rajya Sabha tomorrow
With no end to the deadlock over demonetisation issue for seventh consecutive day in Parliament, Prime Minister Narendra Modi is likely to be present in the Rajya Sabha tomorrow.
Sartaj Aziz to attend Heart of Asia conference in Amritsar, Pakistan tells India
Even with the tension between India and Pakistan running high, Islamabad has conveyed to New Delhi that Prime Minister Nawaz Sharif's Advisor on Foreign Affairs Sartaj Aziz will be attending the Heart of Asia conference in Amritsar on December 3 and 4.
In heavy retribution for beheading Jawan, Army launches massive counter-attack along LoC
A day after Pakistani troops killed three Indian soldiers and savagely mutilated the body of one of the jawans, Indian army today launched a massive counter attack along the Line of Control (LoC).
Demonetisation: Mamata Banerjee slams centre for 'stifling economy of the country'
Stepping up her attack against the government, Trinamool Congress chief and West Bengal Chief Minister Mamata Banerjee today alleged that demonetisation had stifled the economy of the country and snatched the poor of their earning.
Rs 21,000 crore deposited in Jan Dhan accounts post demonetisation
Jan Dhan bank accounts, opened under the government's financial inclusion scheme, have seen a spurt in transactions post demonetisation with a whopping Rs 21,000 crore being deposited to these accounts.
10-year Permanent Residency Status to foreign investors, barring Pak citizens: Govt informs Rajya Sabha
In a move expected to provide an impetus to foreign investments into the country, India has decided to grant Permanent Residency Status for 10 years with multiple entry to certain category of foreign investors, barring Pakistani citizens, the Rajya Sabha was informed today.  
International News
Donald Trump picks Indian-American Nikki Haley as UN ambassador: report
US President-elect Donald Trump has picked Governor of South Carolina state, Nikki Haley, to serve as envoy to the UN in the coming administration, US media reports citing sources close to the development, said today.
South Korean President admits buying 360 Viagra pills for treating 'altitude sickness'
In a revelation that provides a fresh twist to the huge scandal building around the South Korean President, the office of President Park Geun-hye has admitted to disclosures that it bought around 360 erectile dysfunction Viagra pills and the generic version of the drug in December.
'Pakistan's economy will collapse in next 10 years'
If a minister of Pakistan's Sindh province is to be believed, the country's economy will collapse in the next 10 years.
Business News
Airtel to upgrade Delhi NCR netwrok, users may face inconvenience
India's top mobile operator Bharti Airtel today said its customers in the city could face some "teething issues" over the next few days as the country's largest telecom operator upgrades its 3G network.
Larsen & Toubro cuts 14000 jobs due to slowdown, digitisation
In one of the largest retrenchment in the country, Engineering giant Larsen and Toubro has laid off 14,000 employees, which is around 11.2 % of its total workforce,  across businesses during April-September period this year.
Paytm launches 'POS' on app, will allow merchants to accept card payments
In a move that is expected to widen the platform's merchant base, Indian mobile payments giant Paytm has now made it workable for small retailers to acknowledge installments made through credit and debit cards without a swipe or point-of-sale machine.
Entertainment News
#KhulkeDulke: This song from Ranveer, Vaani's 'Befikre' will be wedding song of the year
Director Aditya Chopra proved that he is a true blue blood Punjabi after he shot a Punjabi song in love capital of the world Paris, for his upcoming movie 'Befikre'. A short while ago the song 'Khulke Dhulke' was released, and it has all the elements to become the quintessential wedding song of the year.
Coldplay's Chris Martin in soup for 'disrespecting' Indian flag
Coldplay's lead singer Chris Martin has run into trouble for allegedly disrespecting the Indian flag during his performance at the Global Citizen Festival India last Saturday.
Wedding bells: Kiswar and Suyyash's marriage invitation is out
Telly couple Kiswar Merchant and her long time boyfriend Suyyash Rai are all set to take wedding vows on December 16. Their wedding card was out and it had heart-warming and beautiful message written over it, telling the fairy tale love story of the couple. The pictures were recently shared on micro-blogging site Twitter.
Sports News
Four-Nation hockey tournament: World no. 1 Australia beat Asian champions India 3-2
World's top-ranked Australia today beat Asian champions India 3-2 in the opening match of the men's Four Nations Invitational Tournament in Melbourne.
I have been made a scapegoat : Faf du Plessis denies cheating in ball tampering case
South Africa captain Faf du Plessis said on Wednesday he had been made a 'scapegoat' by the International Cricket Council and denied any wrongdoing after he was found guilty of ball-tampering in controversial circumstances.