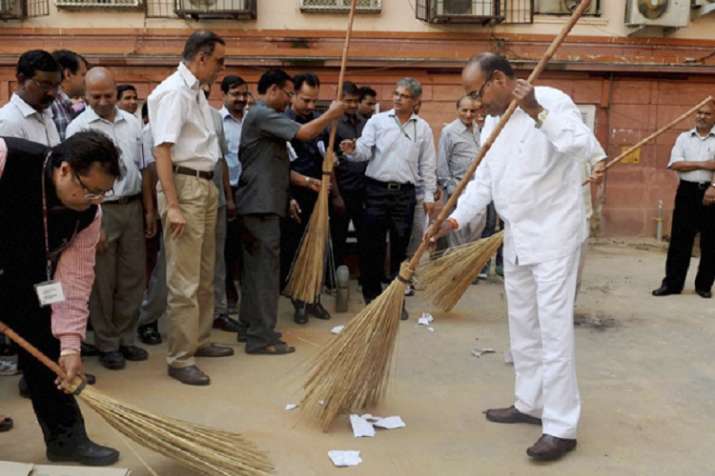 The World Health Organization (WHO) on Sunday said India's 'Swachh Bharat' campaign is a good example of how countries can make safe sanitation services accessible to all. Household sanitation coverage has increased at a rate of 13 per cent annually between 2016 and 2018 under the 'Swachh Bharat' programme, it said.
The organisation further said everyone should have access to safe sanitation facilities including hygienic toilets that are connected to quality sewage systems.
Access to these services remains a challenges for many people in its South-East Asia region, it said.
According to WHO Regional Director for South-East Asia Dr Poonam Khetrapal Singh, 900 million people region-wide lack basic sanitation and more than 500 million practise open defecation.
In recent years, member states have made significant progress and region-wide urban coverage of basic sanitation is now close to 70 per cent, she said.
WHO's South-East Asia Region comprises Bangladesh, Bhutan, Democratic People's Republic of Korea, India, Indonesia, Maldives, Myanmar, Nepal, Sri Lanka, Thailand and Timor-Leste.
As outlined in WHO's recently launched Guidelines on Sanitation and Health, there are several ways member states can sustain their many gains, accelerate progress and make safe sanitation services accessible to all, she said.
Secondly, authorities should ensure all toilets are connected to services that provide safe sewage treatment and disposal, she added.
"And third, health facilities themselves must provide safe and functional water, sanitation and hygiene services," Singh said.
Singh asserted that WHO is committed to supporting member states as they strive to make toilets and safe sanitation services accessible to all.