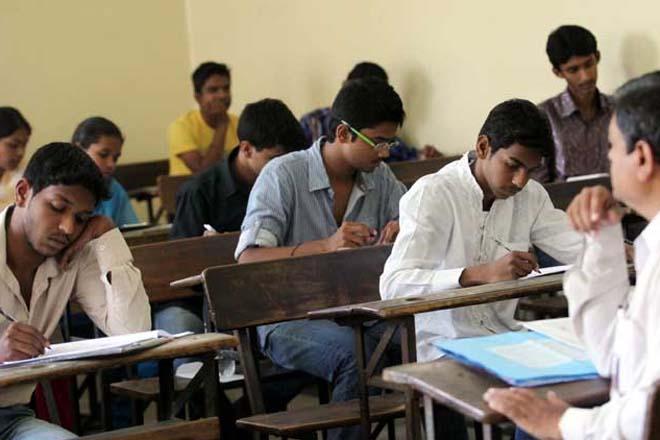 Hours before the scheduled exam, the Thane Police's Crime Branch busted a nationwide racket under which papers of Army Recruitment Board were allegedly leaked and were being sold near the exam centres.
In raids, the Crime Branch arrested 18 persons from Maharashtra and Goa and also took in custody over 350 students. 
The recruitment exam was slated to be held today at 9 AM across the country. The exams have been cancelled at over nine centres across Maharashtra after the police confirmed the incidents of papers being leaked.
Following a tip-off about the offence, the Thane city police, with the help of their local counterparts, conducted raids at various places and arrested 18 persons since last night from Nashik, Pune and Nagpur in Maharashtra, and Goa. 
They also took into custody nearly 350 students, from various parts of Maharashtra and Goa, who allegedly benefited out of the exam paper leak, Senior Police Inspector of Thane Crime Branch Unit-I, Niteen Thackeray, said today. 
The students were allegedly given the exam papers by those who run various coaching classes and some army employees to write the answers in lodges and other places, he said. 
The students allegedly were to pay Rs 2 lakh each to the accused for the leaked exam papers, police said. 
The raids were carried out following a tip-off and police found some students writing the papers at different places in Thane, they said. 
Police are trying to find out the source of the leaked papers. 
Further probe in the matter was on. 
The Army headquarters have been notified about the incident as well and a copy of the paper was shared with them to check the authenticity of the paper.
In a statement, the Army said it is likely to countermand examination at all centres where the Question paper has been leaked
"Question papers may be pertaining to Soldier GD, Soldier GD (Technical), Soldier Clerk & Storeman, Soldier Tradesman X Pass & Soldier Tradesman VIII," it said. 
"Army prior to the exam had informed police & Intelligence agencies to proactively seek out to ensure fair examination. Original papers provided for confirmation and scrutiny. Video footage of printing centres being made available," it added. 
The Army said that an internal inquiry has been ordered in the matter.