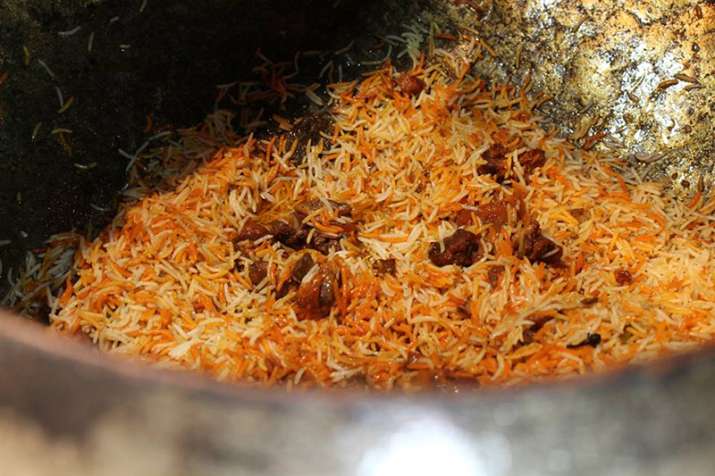 All seven samples of biryani collected at Mewat's Mundaka village by Haryana Police have been found positive for beef. 
The samples were sent to Lala Lajpat Rai University of Veterinary and Animal Sciences (LLRU) here.
We have received seven samples from the Mewat administration and after tests we found the samples positive. Reports of the samples have been sent to the concerned department and to the government," an LLRU spokesperson told Hindustan Times.
However, superintendent of police (SP) Mewat, Kuldeep Singh, refused to comment about the matter, saying he had not received any test reports so far.
"I will able to comment on the issue after I receive the lab reports from LLRU," Singh told HT.
Police had received a complaint on August 24 on beef being added to biryani in Mundaka village following which seven samples were collected and sent to laboratory in Hisar for testing, Mewat SP Kuldeep Singh said here today.
Deputy Director of Mewat Animal Husbandry Department Narender Kumar said more samples will be collected if such complaints were received.
"We collected the samples and handed them over to the police. More samples will be collected in the coming days only if complaint pours in," said Kumar. 
The police's Cow Protection Task Force (CPTF) has spruced up its network of informers in areas where beef consumption is suspected to be high, official sources said.