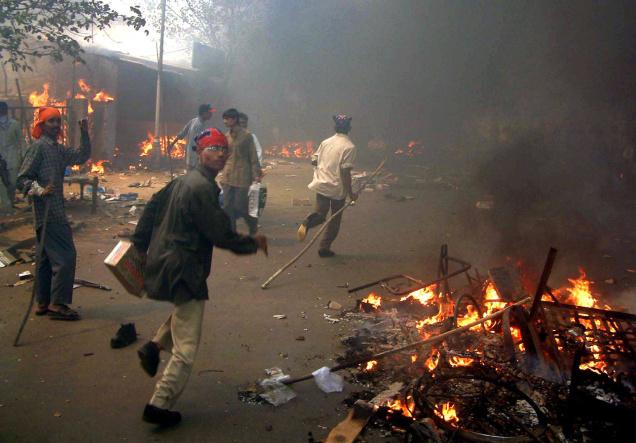 Seven persons were today sentenced to life imprisonment for killing three persons during the Gujarat 2002 riots.
The verdict was announced by the Gujarat High Court.
Largescale violence had erupted in the state a day after a coach of the Sabarmati Express train was set on fire on February 27, 2002 killing 59 people. During the violence, three persons from the minority community were killed by a mob near a railway crossing in Viramgam of Ahmedabad district.
A lower court had sentenced two of the 10 accused in the case to life in jail after convicting them of murder, four others were convicted for a lesser heinous crime and the remaining four set free.
A division bench of Justice Harsha Devani and Justice Viren Vaishnav upheld the lower court's judgment of handing over life sentence to two of the accused but also sentenced five others to life term, including those held guilty of lesser crime and held not guilty by the lower court.
(With IANS inputs)