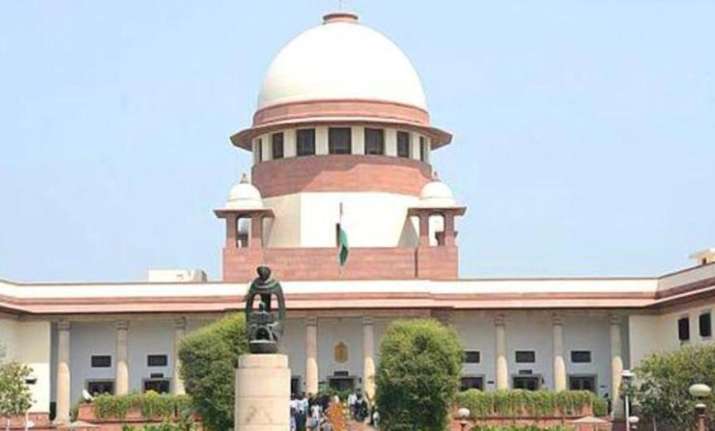 The Supreme Court today sought the response of the Election Commission on the possibility of using electronic voting machines (EVMs) with Voter Verified Paper Audit Trail (VVPATs) in the Gujarat assembly election later this year. A bench of Chief Justice J S Khehar and Justice D Y Chandrachud said it may direct the poll panel to use VVPATs with EVMs after it was informed that so far over 86,000 such machines have already been procured. 
The bench was also informed that over 70,000 EVMs with VVPAT machines would be required for the Gujarat polls. 
"You (election commission) file an affidavit in four weeks detailing the number of VVPAT machines and the possibility of its use in upcoming elections," the bench said. The apex court was hearing a plea filed by a Gujarat Patidar leader seeking the use of either ballot paper or EVMs with VVPAT for the assembly election in the state. 
Petitioner Reshma Vithabhai Patel, the convener of Patidar Anamat Andolan Samiti, which was in the forefront of the Patel quota agitation, had claimed that the EVMs were not "fully reliable, foolproof, tamper-proof or hacker-proof".
The Election Commission should be asked to replace EVMs with ballot paper or to ensure VVPAT for every EVM, she had demanded. 
The plea by Patel had also alleged that the names of thousands of members of a "particular community" were missing from voter lists in the 2015 municipal corporation polls. It had sought the court's direction to the poll panel to prevent this in future. 
She has said that the Gujarat High Court had erred in not appreciating that the Supreme Court had passed its judgement on October 18, 2013, asking to ensure polling through EVMs with paper trail, but despite that it was not implemented by the ECI and the State Election Commission. 
It was also contended that the high court had erred in not appreciating that there were allegations that at the behest of the ruling party, the names of voters were deleted from voter lists in the last six municipal corporations elections held in 2015.