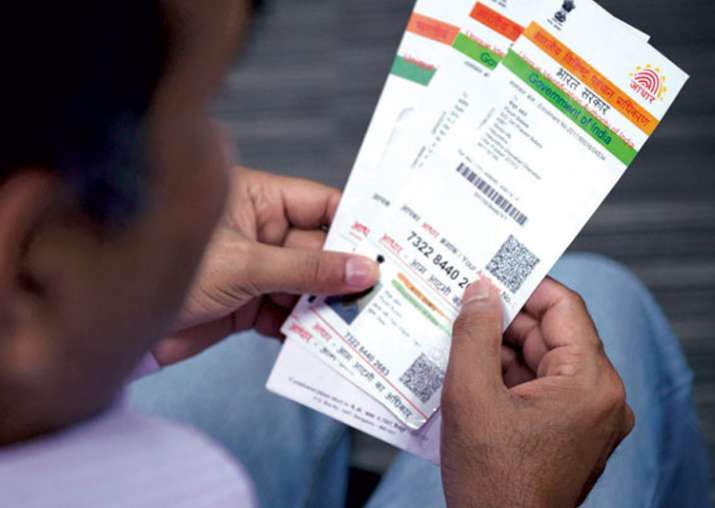 The Centre on Wednesday told the Supreme Court that it will extend the deadline for mandatory Aadhaar to avail social benefits to December 31 from the earlier September 30. 
A bench of Chief Justice Dipak Misra, Justice Amitava Roy and Justice A.M. Khanwilkar said the challenge to the constitutional validity of the Aadhaar scheme would be heard in the first week of November.
Attorney General K.K. Venugopal told the court that the existing deadline of September 30 would be extended by three months.
Venugopal made the statement after senior counsel Shyam Divan, appearing for a batch of petitioners, said that if government was inclined to extend the deadline, then the matter could be heard in November. 
The AG requested the Supreme Court bench – headed by Chief Justice Dipak Misra – to list the petitions challenging Aadhaar before a 5-judge Constitution bench rather than a 3-judge bench. 
Meanwhile, the top court agreed to list the petitions for hearing in the first week of November. 
The apex court, had, on June 27, extended the deadline for mandatory Aadhaar for social benefits to September 30 from June 30. It had also said that there will be freeze on the government notification that makes Aadhaar mandatory for social benefit schemes. 
The petitioners' allegation that government's notification of making Aadhaar linking compulsory is a violation of the Right to Privacy holds significance in view of the top court's last week judgement that ruled that privacy is a fundamental right. 
The government has asserted that privacy as in intrinsic right comes with reasonable limits - like those on freedom of speech, for example - and that Aadhaar is a secure form of digital identification for citizens which can be used for government services while streamlining welfare benefit payments and reducing wastage.