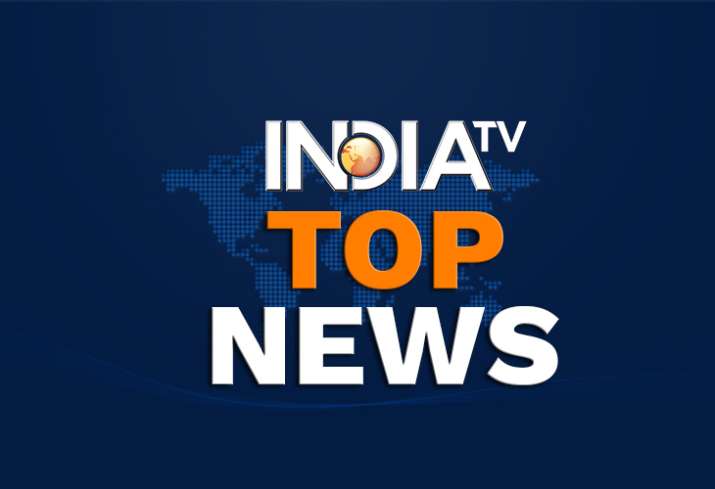 The Central Board of Secondary Education (CBSE) has declared its 2019 Class 10 results. Over 92 per cent of students have cleared the exams while 13 students scored 499 out of 500. And Phase 5 polling went by and large peaceful with Amethi being the focus. Here's our top news this hour.
Top News this hour
CBSE Declares Class 10 Results: With a pass percentage of 92.45 in the Class 10 CBSE results, which were announced on Monday, girls outperformed boys by a margin of 2.31 per cent. 13 students have scored 499 out of 500. Also Read 91 per cent students clear exams; girls outshine boys | Check CBSE results here
In-House Inquiry panel finds "no substance" in allegations of sexual harassment against CJI: An In-House Inquiry Committee of the Supreme Court headed by Justice S A Bobde "has found no substance" in the allegations of sexual harassment levelled against Chief Justice of India Ranjan Gogoi by a former woman employee of the apex court. A notice by the office of Supreme Court Secretary-General also said that the report of the committee constituted as part of the In-House procedure is not liable to be made public.
Violence on polling day in Kashmir, West Bengal, voters turn out in good numbers: A grenade attack on a polling booth in Jammu and Kashmir's Pulwama district, violence in West Bengal and EVM glitches were reported during the fifth phase of Lok Sabha polls Monday across seven states in which voters turned out in considerable numbers till the afternoon.
Modi, a 'boxer' who punched Advani, failed to fight unemployment: Rahul (Bhiwani) Congress President Rahul Gandhi Monday said Prime Minister Narendra Modi is a "boxer" who entered the ring to fight unemployment but ended up punching his "coach" and veteran BJP leader L K Advani.
Didi politicising cyclone Fani refused to talk to me: Modi Tamluk (WB): Prime Minister Narendra Modi Monday accused West Bengal Chief Minister Mamata Banerjee of pursuing "cheap politics" over cyclone Fani, claiming that she did not speak to him when he tried to contact her to talk about the calamity.
Smriti accuses Rahul of 'booth capturing' in Amethi: (Amethi, UP) Polling for the keenly watched contest in Amethi, long considered a Gandhi family turf, began on a contentious note on Monday with BJP candidate Smriti Irani alleging that Congress chief Rahul Gandhi was "ensuring booth capturing". The presiding officer of booth no 316 in Gauriganj in Amethi was replaced after a video of a woman complaining that she was forced to vote for the Congress by the official went viral.
Grenade attack on a polling station in Pulwama: (Srinagar) Militants Monday lobbed a grenade towards a polling station in Pulwama district of Jammu and Kashmir where polling is underway for the Anantnag Lok Sabha constituency, police said.
PM conducts an aerial survey of Odisha's cyclone-hit areas, announces assistance: (Bhubaneswar) Prime Minister Narendra Modi Monday conducted an aerial survey of cyclone-ravaged areas of Odisha and announced additional central assistance of Rs 1000 crore for relief works in the state.
Navy launches 4th Scorpene-class submarine Vela: (Mumbai) The Navy on Monday launched the Scorpene-class submarine Vela, the fourth of six underwater warships being built in India with French collaboration, with an aim to boost Indian capability to defend and secure the strategic sea lanes.
SC to hear Rafale review pleas and contempt petition against Rahul Gandhi together on May 10: (New Delhi) The Supreme Court Monday said it would hear together on May 10 the pleas seeking review of its verdict on the Rafale fighter jet case and the contempt petition against Congress President Rahul Gandhi for wrongly attributing to the apex court the "chokidar chor hai" remark against Prime Minister Narendra Modi.
SC dismisses plea challenging J-K order restricting civilian traffic on the national highway: (New Delhi) The Supreme Court on Monday dismissed a plea challenging the Jammu and Kashmir government's order restricting civilian traffic for a day in a week on a stretch of the national highway from Udhampur to Baramulla for the movement of security forces.
SC asks Congress MP to bring on record EC orders giving clean chit to PM Modi, Amit Shah: (New Delhi) The Supreme Court Monday asked Congress MP Sushmita Dev to bring on record the Election Commission's orders giving clean chit to Prime Minister Narendra Modi and BJP President Amit Shah on complaints of Model Code violations.
End rocket attacks on Israel, they will bring more misery: Trump warns Palestinians: (Washington) The US supports Israel "100 per cent" in its defence against a barrage of deadly rocket attacks by militant groups in Gaza, US President Donald Trump has said, warning Palestinians that such actions would bring them "nothing but more misery".
China says trade envoy preparing to go to US for talks to end tariff war despite Trump's new threat: (Washington/Beijing) China's top trade envoy is preparing to travel to Washington for crucial talks, a Chinese official said Monday despite US President Donald Trump threatening to impose more punishing taxes on USD 200 billion worth of Chinese products, citing slow progress in negotiations.
Sri Lanka lifts curfew in Negombo; police says situation under control: (Colombo) Sri Lanka on Monday lifted an overnight curfew in the western coastal town of Negombo where clashes erupted between two groups of people over the weekend, days after the Easter bombings by Islamist extremists that killed more than 250 people in the island nation.