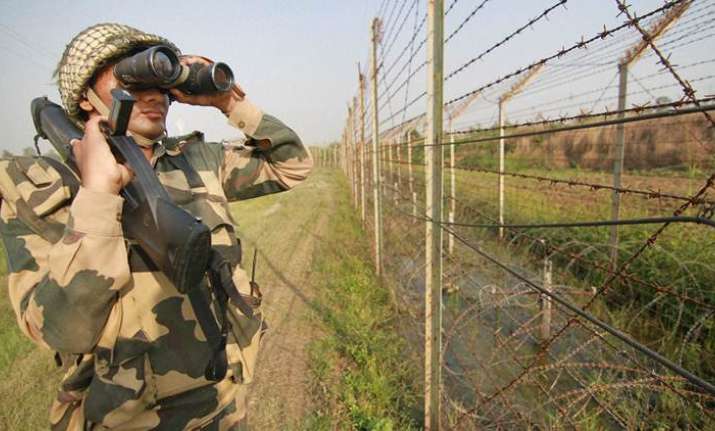 Weeks after the retaliatory 'surgical strikes' carried out by the Indian Army on terror launch pads in Pakistan-occupied Kashmir, the Army's military intelligence (MI) in Jammu and Kashmir has now spotted at least four more terror launch pads across the international border. 
According to a Times of India report, these launch pads are located less than five kilometres from border outposts in the Samba region, where heavy shelling by Pakistani troops killed six civilians on Tuesday. 
The report by the MI stated that the launch pads have been spotted at Masroor Bada Bhai, Sukhmal, Chapral and Looni. One of them is located just opposite the BSF BOP (border outpost) at paharpur in Kathua's Hiranagar sector. 
Moreover, heavily armed men dressed in camouflage had been seen getting dropped at Pakistan's Nur-ul-Islam BOP via Masroor Bada Bhai. 
The report also stated that after the Army's surgical strikes, terror commanders had changed locations of launch pads from Pakistan-occupied Kashmir (PoK) to the territory across the international border in the Jammu region, so that they don't get traced by India's thermal imagers and mini unmanned aerial vehicles. 
Military intelligence sources said that these four launch pads were set up by Lashkar-e-Taiba nearly two years ago, but were not operational as Lashkar did not send infiltrators to Jammu. 
According to the report, LeT founder Hafiz Saeed's Jamaat-ud-Dawa had been sending its men to launch pads to explore Jammu as a possible target of terror activities. 
Militants at these terror launch pads are given two training exercises, Daura-e-Aam and Daura-e-Khas, to prepare for terror strikes like those witnessed in Uri and Pathankot.