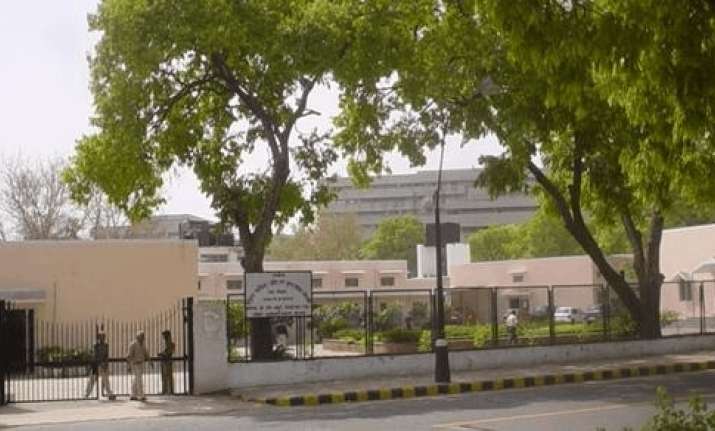 Four persons, including a woman, were detained while trying to enter the Sena Bhawan here on Friday evening, with one of them wearing an Army uniform and posing as a RAW officer, said a senior Army official. 
The persons were identified as Amit Sharma, a resident of Ghaziabad, who was posing as Lt Col Abhimanyu Sharma, his wife Harjinder Kaur, a driver named Sonu Singh and an accomplice Sandeep Kumar who claimed to be the woman's brother but it was found to be fake, the Army official said. 
Sharma arrived in front of the Sena Bhawan at 5 pm and tried to gain entry. When asked for his I-card by the on-duty guard, he produced a fake ID Card from PMO, the official said. 
The guard got suspicious and asked a few more questions. When he noticed uneasiness in the suspect, the guard informed his seniors, the official added. 
The imposters were detained and handed over to the police. 
During interrogation, it was revealed that Sharma had earlier entered MEA on fake identity and had also tried to enter other government offices. Sharma also claimed to be working for RAW and later also feigned depression, the Army official said. 
According to Madhur Verma, Deputy Commissioner of Police (New Delhi), it is suspected that Sharma used to cheat unemployed youth on the pretext of getting them jobs in the Army. 
Kumar, who was with him, alleged he had given Rs 2.50 lakh to Sharma for a job in the Army, Verma said, adding a case has been registered in the matter. 
Sharma had done MTech from Netaji Subhas Institute of Technology.