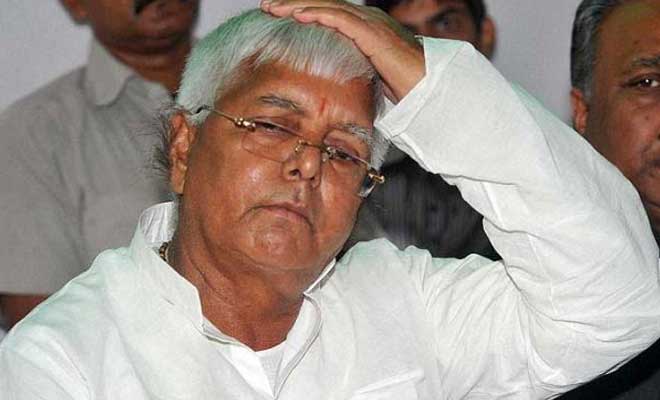 Rashtriya Janata Dal (RJD) supremo Lalu Yadav who will be sentenced by a special CBI court in multi-million-rupee fodder scam case today is keeping his fingers crossed as the verdict will be out on a date which has always brought misfortune for the former Bihar chief minister.
If we connect all dots, one can say that January 3 might not prove lucky for Lalu, who was convicted along with 14 others on December 23 for fraudulent withdrawal of Rs 84.5 lakh from the Deoghar district treasury between 1990 and 1994.
Be it January 3, December 23, June 23, September 23 or his prisoner no 3351, all dates related to Lalu Yadav have number 3 in common. Seeing the track record, no. 3 can be considered as a bad omen as it has always brought misfortune for him. So will he be unlucky this time too? To get that answer we need to wait for the quantum of punishment which will decide the political fortune of the Bihar leader today.
A LOOK AT DATES THAT HAVE BROUGHT MISFORTUNE FOR THE RJD LEADER
January 3, 2017: Sentencing of jailed Lalu Yadav
A special court will on Wednesday pronounce the quantum of sentence for jailed former Bihar chief minister and RJD chief Lalu Yadav and 15 others.
December 23, 2017: Lalu Yadav convicted in fodder scam case 
Lalu Prasad and 15 others were found guilty of corruption in a second case pertaining to the fodder scam by a special CBI court in Ranchi on December 23.
Lalu Yadav: Prisoner no. 3351
After his conviction in fodder scam case, Rashtriya Janata Dal president Lalu Prasad was prisoner no. 3351 at the Birsa Munda Central Jail.
December 13, 2017: Trial on fodder case completed
The trial in the fodder scam case was completed on December 13 in the special CBI court and 10 days later, he was convicted on December 23.
June 23, 2017: CBI filed chargesheet against Lalu
The Central Bureau of Investigation (CBI) filed chargesheet against Lalu and 56 others including Jagannath Mishra.
September 30, 2013: Lalu went to jail 
In 2013, when the CBI court had convicted him for five years in a case related to fraudulent withdrawal of Rs 37.5 crores from Chaibasa treasury, he had to spend more than two months in jail before he was set free.