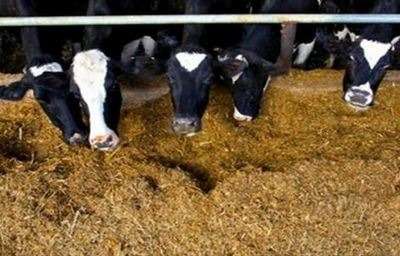 A special CBI court in Ranchi on Monday convicted 37 people and acquitted five in one of the cases related to the fodder scam.
The case (number RC 45A/96) related to fraudulent withdrawal of Rs 34.91 crore from Dumka treasury during 1991-92 and 1995-96.
This is 51st fodder scam case in which the Central Bureau of Investigation (CBI) court has delivered judgment.
In this case, the accused were suppliers and officials of the Animal Husbandry Department. No politician was accused.
Special CBI judge Shivapal Singh will hear arguments over the quantum of sentence on Tuesday.
The FIR was lodged against 72 people in 1996 and charges were framed finally against 60 accused in 2004. Fourteen accused died during trial, two admitted to their crime and two are absconding. The CBI court on Monday convicted 37 and acquitted five.
The fodder scam came to limelight in 1996 after FIR was lodged against then undivided Bihar Chief Minister Lalu Prasad. He has been convicted in four cases and is in jail. He was awarded 14 years' imprisonment on March 23. He is now admitted to AIIMS, New Delhi.