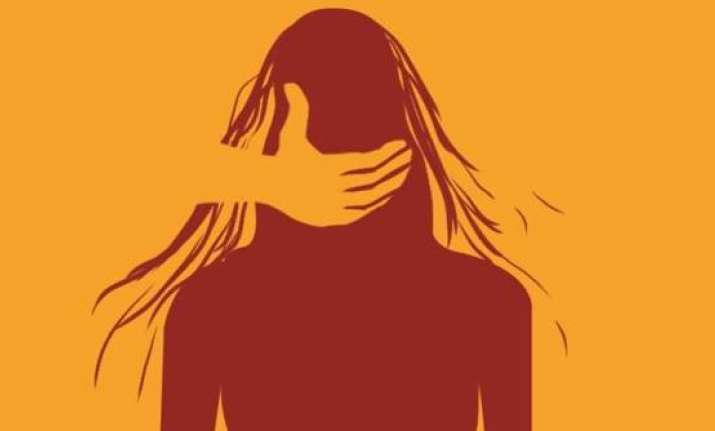 United Nations Population Fund's India Chief Diego Palacios is under fire from the architect of 'Bandhan Tod' campaign who has leveled some serious allegations of "sexual advances" against him.
The victim was working as Bihar state manager for Patna-based Gender Alliance, an initiative of the United Nations Population Fund (UNFPA), which had launched the Android-based app named 'Bandhan Tod' in September last year to sensitise people across the state against dowry, child marriage, domestic violence and gender inequality.
Breaking her shackles, the victim spoke to India TV Digital, and revealed that she had been facing "sexual harassment" at the hands of Diego since March 2017 and her fight continues ever since. She claimed that she was removed in February, 2018 as she did not give in to the pressures and demands made.
The single mother, who was leading the Bandhan Tod campaign, has taken on the United Nations in a fight for justice through the Ministry of External Affairs.
In her letter to the MEA, she had demanded that the immunity Diego enjoys under the UN body, be waived off so that it paves way for her to try him in Indian courts. The Ministry forwarded the complaint to the accused for his response, whose reply was later sent to the victim.
She has also lodged a police complaint in this regard, naming two others besides Diego. She has accused Ena Singh, Assistant Representative to UNFPA India and the agency's Bihar programme officer Pallavi Kumar, of mentally harassing her with verbal abuse about her character.
Prime accused Diego Palacios had come to UNFPA's Bihar office in March 2017, thereon unfortunate incidences begun to happen, the victim claims.
Palacios was appointed as UNFPA Representative to India and Country Director in Bhutan in February 2016. Prior to that, Palacios had served as Executive Coordinator for the Post 2015 Development Agenda advising the UNFPA Executive Director from 2012-2014.
Palacios had joined UNFPA back in 1989 and during his career has served as UNFPA Representative for Mexico and Director for Cuba and Dominican Republic from 2009-2012 UNFPA Representative for Colombia and Director for Venezuela from 2006-2009. He also served as UNFPA Deputy Representative in Nicaragua, Peru and India. 
While the victim is left knocking doors for justice, the United Nations appears to have distanced itself from the case by coming up with flip-flop statements regarding the immunity given to its members.
UN Secretary General Antonio Guterres' spokesperson Stephane Dujarric who had earlier said that UN employees have no immunity in cases involving crimes including sexual abuse, was later seen recusing himself. He said, "the immunity against prosecution for the UNFPA staff accused of harassment in India can only be lifted by the Secretary General as the allegations do not involve sexual abuse".
In an exclusive interview with India TV Digital, the victim elucidated the sequence of events of the case and how she has allegedly been victimised.  
Q 1. When did you first meet Diego Palacios? How did it all start?
I had joined UNFPA's Bihar office in February, 2017. Diego came to Bihar in March and that is how the sequence of events unfolded. From day one, his behaviour towards me was inappropriate. He made unwanted sexual advances which were, ofcourse, uncomfortable for me. Infact, the kind of conversations between us were also very uncomfortable. Describing the kind of treatment he gave me, is inexplicable. However, I never succumbed to any pressure or demands.
Q2. What followed when you showed restraint in accepting any of his alleged sexual advances?
When I didn't give into any of his demands, he continued to create pressure on me over a period of time by various means. He stopped the funding abruptly in December 2017 , then suddenly a zero value contract came in, following which he terminated the contract. Following this, he also obstructed our BANDHAN campaign.
They tried giving me preferential treatment in the name of extension of my contract in order to entice me. Later on, I was thrown out.
Q3. Who and when did you approach regarding your concerns?
At first, this year in January, I wrote to Diego himself saying that I would be taking action against him since things had crossed my tolerance limit. I had also mentioned that I would go ahead filing a police complaint regarding continous character assassination and sexual advances that were being made.
Then I approached the Ministry of External Affairs in second week of January informing them all what had happened. It was not a detailed one since my purpose then was only to ensure that the immunity he enjoyed under UN provisions, was waived off so that I could try him in court. MEA replied me a week back which apparently was not really the ministry's reply but UNFPA's response. They have nowhere addressed my allegation and concerns but just kept it confined to theoritical facts about the immunity and acts. Moreover in the last paragraph, they tried showing it as a contractual issue. I am not at all satisfied with the response. I would be replying to the MEA mentioning that they have nowhere addressed my concern. I have already filed a police complaint regarding my case.
I was chucked out of the job quite recently in February when the MEA complaint got public. They did so to financially cripple and silence me. I had also written to National Commission for Women.
Q4. Apart from raising the matter through MEA, are you considering heading to the judiciary as well? What is your future course of action?
Yes, I will be approaching the Patna High Court now. I will file a writ petition requesting MEA, Bihar CM Nitish Kumar to take appropriate action in this regard. Will talk to the Chief Minister as well to put pressure on MEA to do the needful in the entire case. I wonder why has he remained silent on the issue for so long even after so much uproar.
Q5. Considering that you are not satisfied with the process and progress in your cause, what would your appeal be?
I should be given a chance of fair investigation in the entire issue because I believe that my constitution is bigger than any privilege that the UN gives. I should be given a forum where I can my voice my concern so that such incidents come to a stop, and I get justice.
While the victim struggles for justice, a huge wave  has turned in her favour with people from various walks of life supporting her on social media. Protests and marches are being carried out across the country to express solidarity for her cause.
Though the movement is gathering momentum as it spreads like wildfire across sectors, the 30-year-old is waiting for her voice to be heard. 
(With inputs from Nitish Chandra from Patna, Ashish Singh and Pratyush Ranjan from New Delhi)