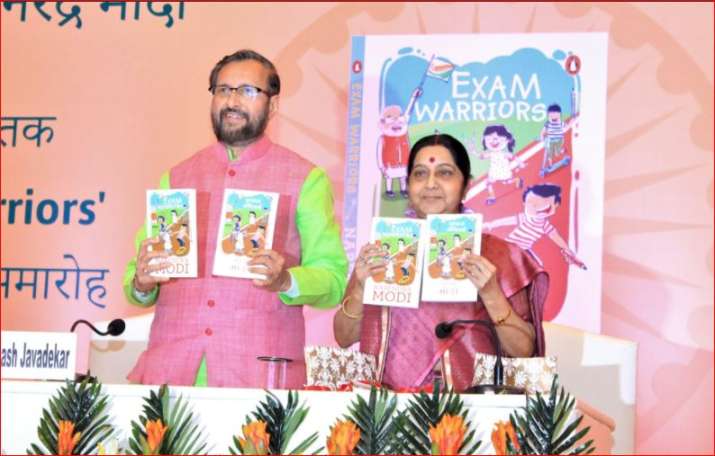 Exam Warriors, a book written by Prime Minister Narendra Modi for students, was today released by Human Resources Development (HRD) Minister Prakash Javadekar and External Affairs Minister (EAM) Sushma Swar aj.
 
The prime minister has reportedly written this book to help students in facing the difficulties ahead of their exams.
'Exam Warriors' has been published by Penguin India and the book runs into 208 pages.
Speaking on the occasion, Sushma Swaraj said that , the book is most relevant one in this exam season.
She also hailed Prime Minister Modi as a good communicator saying he has tried to share his thoughts with students through the book.
HRD Minister Prakash Javdekar urged the parents to read the book and not pressurise their children during exams.
He also informed that Prime Minister Modi will interact with students of schools and colleges on February 16.