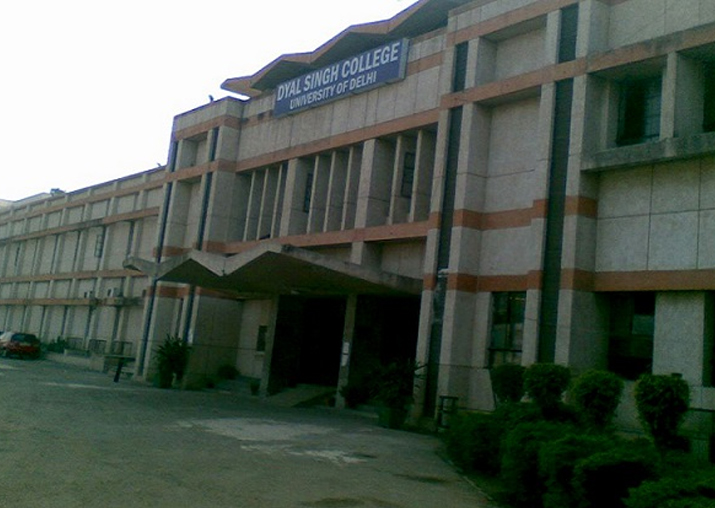 A major controversy was erupted today over renaming of the Delhi University's Dyal Singh College (Evening) as 'Vande Mataram Mahavidyalaya'. 
A notification to change the name was issued on Friday and was sent to the Vice Chancellor for approval. The college has been functioning as a day college since the past few months.
Speaking about the decision, Amitabh Sinha, Chairperson of governing body of Dyal Singh College, said that the decision was taken to overcome the confusion in the name.
"There were two colleges in Dyal Singh College. One was day and other was evening. The evening shift students were rated as second grade students. They used to face difficulties even while seeking jobs. That's why the governing body converted it into a day college," Sinha said.
"After it was converted into a day college, there was confusion among the students over the name, and to overcome the confusion it was decided to change the name of the college," he added.
Sinha said that he, himself, proposed the name Vande Mataram, which was unanimously adopted by the governing body. 
"They (governing body members) hailed the decision, saying there can't be a better name than this," he said.
Meanwhile, the Congress' student wing NSUI criticised the move, saying the governing board should have focused on improving the college infrastructure rather than name change.
The NSUI also accused the governing body of "disgracing the legacy" of Punjab's first freedom fighter - Sardar Dyal Singh Majithia.
DUSU president Rocky Tuseed also said that rather than renaming and creating controversy, the governing body should have focused on improving the infrastructure.
"Rather than renaming it the governing body should have discussed about the basic needs of the students. They should have focussed on infrastructure. The students need a new campus. I will go with the students and talk to the VC regarding the developments in Dyal Singh College," he said.
Asked about controversy being created by NSUI over the issue, Amitabh Sinha said that he was bothered about the controversy and the opposition. 
"You can't please all the people all the time. No one should have objection to the name Vande Mataram as it is associated with our mother," Sinha said.
Dyal Singh (Evening) College was given a nod by the Delhi University (DU) Executive Council (EC) to be converted into a morning college in July, leading to protests by the faculty of the morning college. The evening college began holding morning classes for first year students from July 20, till the time it is able to operate as a full-fledged morning college.
Students and teachers from the original morning college protested the decision citing space crunch which the 'merger' had occasioned. Currently, the colleges are sharing a campus space of eight acres.