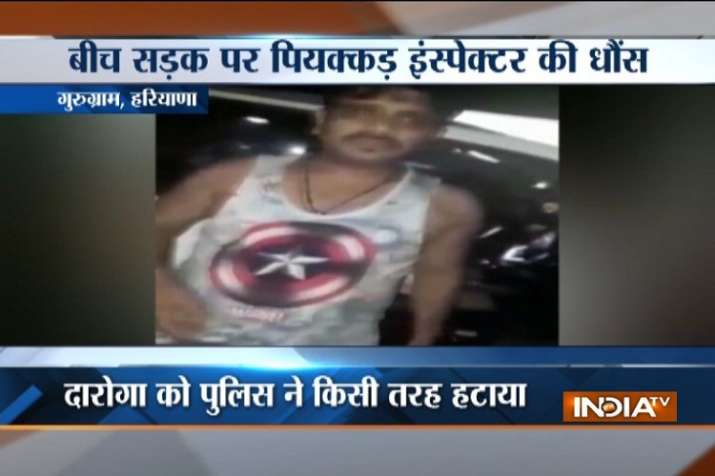 Traffic on a road in Haryana's Gurugram was blocked for nearly an hour on Sunday, when a drunk cop danced on the street, as loud music played inside his car. The inspector has been identified as Tarun Dahiya and reportedly works in the crime unit.
Traffic police deployed on the street tried to convince the drunk inspector to remove his car, which he had parked right in the middle of the road. The cop however, flaunted his rank in the police department in response to the traffic police.
The drunk cop also allowed the traffic police to film him, while he created ruckus on the road.
The drama continued for over an hour as commuters waited for clear passage along the stretch of the road.
The local police had later arrived on the spot and the drunk cop was taken to a nearby police station.