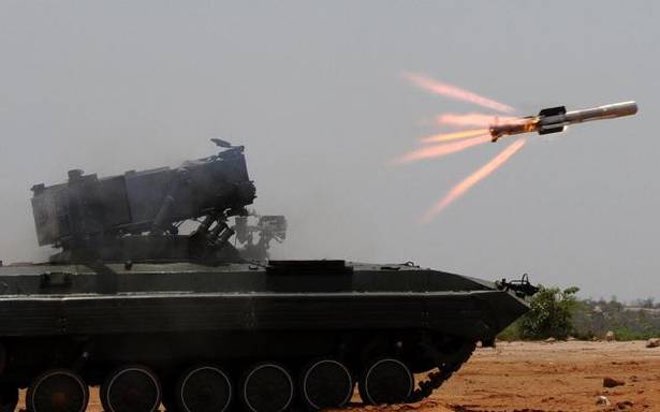 The Defence Research and Development Organisation (DRDO) on Tuesday successfully test-fired third-generation "fire and forget" Anti-tank Guided Missile (ATGM) 'Nag' in a desert in Rajasthan's western sector.
Quoting its sources, PTI reported that the missile destroyed the target in Tuesday's mission. 
'Nag' is equipped with the highly advanced Imaging Infrared Radar (IRR) seeker with integrated avionics, technology which is possessed by very few nations, PTI sources said.
The tests, which were witnessed by scientists from the DRDO, Defence Lab, Jodhpur, senior officials from armed forces among others, concluded on Tuesday.
G Satheesh Reddy, the scientific adviser to the defence minister and DG (missiles and strategic systems), who also witnessed the launch, said the successful flight test has strengthened the country's defence capabilities.
DRDO chairman Dr S Christopher congratulated the team who were a part of the mission.
(With PTI inputs)