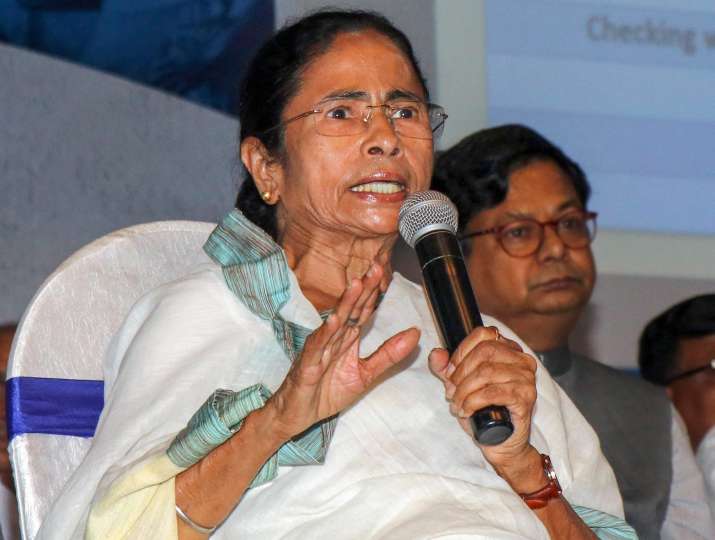 West Bengal Chief Minister Mamata Banerjee on Wednesday directed the police not to permit any organisation to hold processions displaying arms during Ram Navami on Sunday, barring those who have been doing it for a long time. 
The chief minister issued the orders at a public review meeting here. 
"I know that there are only a couple of organisations in Howrah and Asansol which traditionally hold Ram Navami processions with arms. Those who have been celebrating Ram Navami for more than a decade will be given special permission to hold processions with arms," the chief minister said. 
"Do not allow anybody who are trying to hold such processions for the first time. We are not against organisations holding Ram Navami processions but they have to be peaceful," she said. 
Banerjee asked Director General of Police Surajit Kar Purkayastha to be on alert and encourage locals, including civic volunteers, clubs and NGOs, as well as the youth to get information on anybody trying to disrupt peace during the celebrations by spreading canards or committing mischief. 
"Hooliganism will not be allowed. Take strong immediate action against those trying to disrupt peace. Be it anybody, do not spare them. Do not compromise," the chief minister added. 
Urging the media to cooperate with the administration by providing information about anyone trying to disturb peace during the celebrations, Banerjee said those who gave correct information about communal incidents should be awarded.