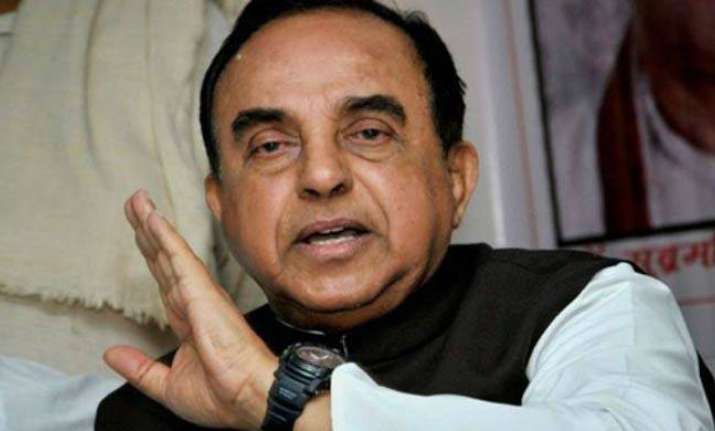 BJP parliamentarian Subramanian Swamy today said that every option under the ambit of law and Constitution will be applied to ensure the construction of the Ram temple in Ayodhya. 
​Speaking to India TV in an exclusive interaction on Babri Masjid-Ram Mandir dispute, Swamy said that there was no question of division of the disputed land for construction of a mosque and that the proposal is not acceptable.
"Division of land for construction of mosque not acceptable. Sunni Waqf Board is on a loose ground in the matter," Subramanian Swamy told India TV on Babri Masjid-Ram Mandir dispute.
Swamy said he is not fighting for the Ram Temple in Ayodhya at the behest of the BJP, but on the request of late Ashok Singhal, the former head of the Vishwa Hindu Parishad (VHP) who spearheaded the Ayodhya Ram Janmabhoomi movement, for whom he has enormous respect.
"I am not fighting for Ram Temple in court as a BJP representative. I took this issue up at the behest of Ashok Singhal. I have a lot of respect for him," Swamy said.
The BJP leader also said that the ruling of the Supreme Court in the final hearing in the matter that begins today, will be in favour of construction of the Ram Temple.
"It will happen with or without my assertions in court," he said. 
Swamy also denied the contention that Ram Temple construction was an election issue for the Bharatiya Janata Party.
Watch Subramanian Swamy's exclusive interview on India TV here: