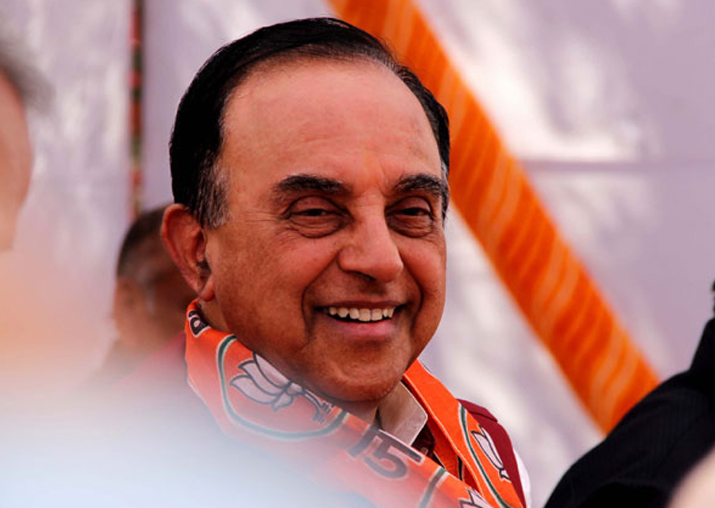 Setting tone for upcoming assembly polls, BJP leader and Rajya Sabha MP Subramanian Swamy has claimed that the Ram temple would be constructed in Ayodhya by next Diwali.
Addressing a seminar here organised by the Bihar unit of Virat Hindustan Sangam (VHS), which he has floated, Swamy said that construction of the proposed temple at the disputed site in Ayodhya will commence soon.
He said that a grand temple will be ready to receive devotees by next Diwali. 
Hurdles in the way of the proposed Ram temple are being removed, Swami said without elaborating. 
"Construction of the temple is likely to begin sooner than later. This week we will be celebrating Diwali and by next Diwali the Ram temple is likely to be ready to receive devotees," he said.
The Rajya Sabha MP said for electoral success "it is essential that the ideology of Hindutva is never lost sight of". 
Swami said VHS would make efforts for the construction of a grand temple dedicated to Lord Ram's consort Sita at Sitamarhi in north Bihar, believed to be her birthplace. 
"It is impossible to think of Maryada Purushottam Sri Rama without his companion Jagat Janani Janaki". 
Plans were also afoot by VHS to also set up a university there. The university will serve as a centre for Indian renaissance where ancient Indian learning will be promoted alongside imparting of contemporary vocational training, he said, adding the organisation also proposed to undertake similar projects at other places of historical importance in all districts across Bihar.
With PTI Inputs