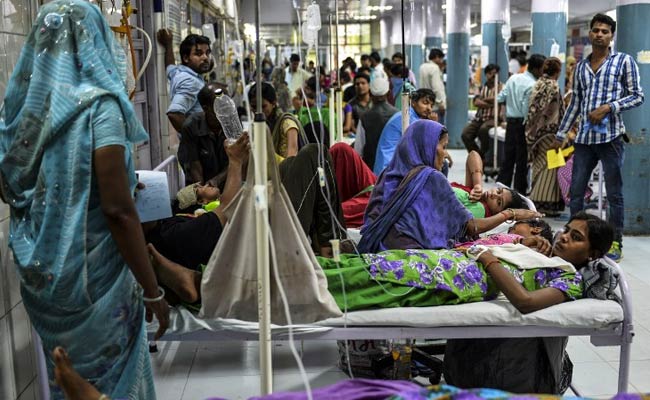 Delhi has been under-reporting cases and deaths on account of dengue, a report of the Comptroller and Auditor General (CAG) on the preparedness of Delhi government and municipal bodies in control and prevention of the vector-borne disease has said. 
While the national capital is reeling under the viral onslaught of chikungunya and dengue, which have claimed at least 33 lives and affected over 2,800 people, a Delhi government panel had earlier dismissed all deaths attributed to the diseases so far this year. 
According to a Times of India report, the CAG has said that while hospitals reported 409 dengue deaths in 2015, the state's committee, which includes city government doctors as well as municipal health officers, confirmed only 60 deaths – 46 from Delhi and 14 from other states. 
The CAG report, which is yet to be presented formally, states that even the number of dengue cases in Delhi were being under-reported. These are collated and sent to the Centre by the South Delhi Municipal Corporation.
According to the report, only one-third of the total 67,500 positive cases reported by hospitals were sent to the Centre. 
Moreover, CAG also blamed the municipal bodies in Delhi for being unable to develop an efficient operating procedure for epidemiological surveillance and for not having any laboratory facility for the purpose. 
It may be worth mentioning here that details of positive cases and the number of cases actually reported by the nodal agency to the Centre helps in assessing the threat of the disease and also find out the measures to control it. 
While 50 dengue death cases were reported by the nodal agency in 2014, only three were confirmed by the committee. 
CAG, in its report, noted that it is not clear how the fatalities were not considered as dengue deaths despite being confirmed by the hospitals. 
On the other hand, the South Delhi Municipal Corporation said that the details of dengue cases received by hospitals are investigated by the civic body concerned and only those cases which belong to Delhi are considered as positive dengue cases. 
It is believed that Delhi government collects data relating to dengue as part of its integrated disease surveillance program (IDSP). 
However, the apex auditor, in its report, claims that out of 967 reporting units, which include 933 private nursing homes and 34 government hospitals, only 289 units (less than 30 per cent) reported data on dengue cases to the surveillance unit in 2015. 
In July-August 2015, the CAG audit team had inspected hospitals and found larvae of the dengue mosquito in their premises.