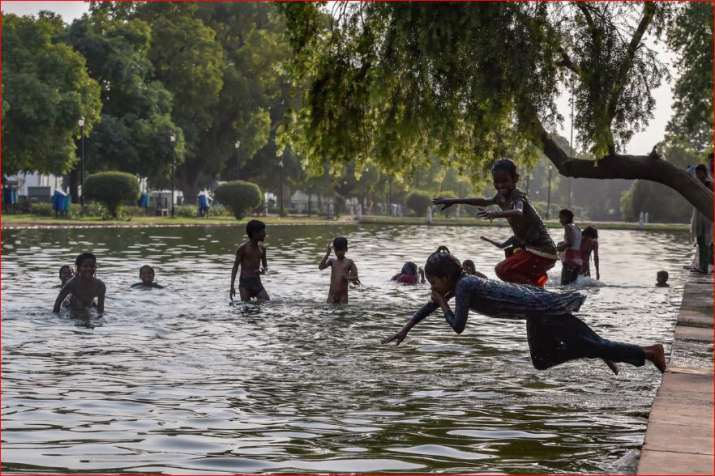 The national capital on Saturday experienced hottest day of this summer with the mercury hitting 45 degrees Celsius. 
According to a Met department official, no relief is expected from the scorching heat for next two days. 
As far as Delhi is concerned, 45 degrees Celsius temperature was five notches above normal for the season. 
The lowest temperature was recorded at 24.5 degrees Celsius.
Today's temperature is the highest so far in the last three years. The temperature on May 26, 2015 was 46 degrees Celsius, said the official.
"The maximum temperature is expected to hover around 45 degrees Celsius during the next two days with continuing heatwave," the official said.
The relative humidity decreased to 27 per cent.
The weatherman has forecast mainly clear skies for tomorrow. The minimum is expected to remain 25 degrees Celsius.
Yesterday, the maximum temperature settled at 43.6 degrees Celsius while the minimum temperature was recorded at 23.8 degrees Celsius.
(With PTI inputs)