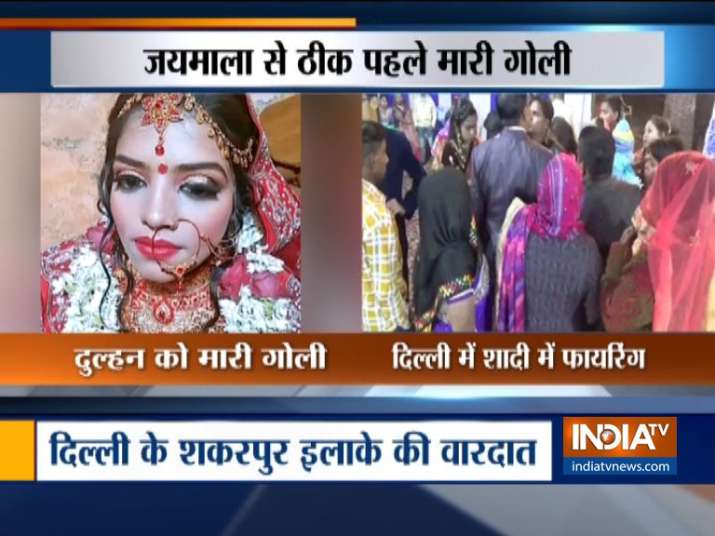 In a shocking incident, a bride was shot just before her wedding in Shakarpur area here on Thursday night.
Just before the marriage, as the groom and the bride climbed the stage, someone from the guests shot at the wife-to-be. The bullet pierced her leg and she was immediately rushed to a hospital. 
Doctors said she was out of danger.
Cops had started an investigation and were trying to identify the culprit.
Bridegroom said, reported ANI, "Don't know who the person was. Bullet brushed past her legs. Police was later called here".
WATCH VIDEO: