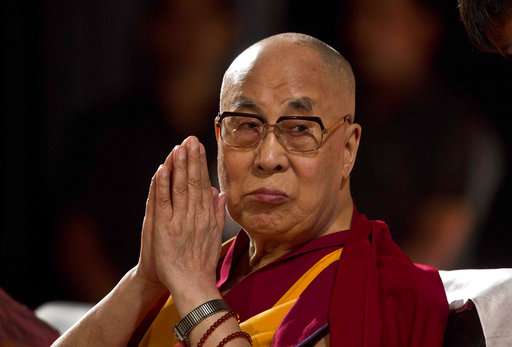 Amid fierce opposition from the Chinese, Tibetan spiritual leader, the Dalai Lama, today wrapped up his week-long tour to Arunachal Pradesh.
The Dalai Lama left Tawang helipad for Lokpriya Gopinath Bordoloi International Airport in Guwahati this morning with thousands of people lined up along the road to see him off. 
Chief Minister Pema Khandu and other dignitaries were also present at the helipad.
"The Chief Minister thanked the Dalai Lama for his visit and requested him to visit Arunachal Pradesh again in the near future," , a government official said.
"On Monday, the Nobel Peace laureate, who Beijing has called an "anti-China separatist", described his visit to Arunachal Pradesh as a "memorable one" that he would cherish forever. He also thanked the people, particularly from far off villages, who gathered in large numbers to welcome and listen to him at all the places that he visited.
In fact, this is not for the first time that the 81-year-old Tibetan leader is visiting Arunachal or Tawang. In 1959, he escaped from China via Tawang and visited the state in 1983, 1997, 2003 and 2009.
The Dalai Lama was to start his week-long religious visit to Arunachal Pradesh from Tawang on April 4. But bad weather forced him to travel by road as his helicopter couldn't take off from Dibrugarh airport in Assam.
(With IANS inputs)