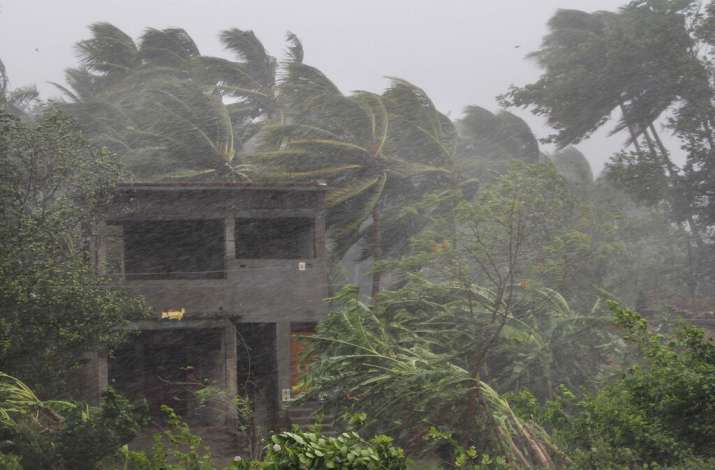 One of the worst cyclones in 20 years, Cyclone Fani has hit India. It has been rated as Category 5 hurricane. Odisha and West Bengal have taken most of the brunt of winds going over 200 kmph. Rains have submerged hundreds of villages across the coastal areas throwing life out of gear. Here's what we know about Cyclone Fani. Highlights 
Tracking Cyclone Fani: What we know so far
Cyclone Fani, worst storm in over 20 years, made the landfall this morning in Odisha. Winds above 200 kmph and rain battered the coastal areas like the temple city, Puri took most of the brunt. Tropical Cyclone Fani made landfall between Brahmagiri village and Puri City (Odisha State, India) on the morning of 3 May, with maximum sustained winds up to 240 km/h 
Emergency services have been pressed and more than a million people were evacuated at the time of writing this report. 
Indian Railways cancelled 223 trains. 140 express and 83 passenger trains were cancelled. 
Airports in Odisha and West Bengal have been shut down and the situation is grave for flyers as many flights have been cancelled. Kolkata Airport will be shut after 3 PM today.
India TV reporters have sent videos of destruction were people are seen asking for help. People are fearing being drowned from flash floods. 
People have been warned of storm and waves rising above 20 feet.
Prime Minister Modi says Rs 1,000 crore released for rescue and relief operations. PM Modi also assured people that the country and government was with the people affected by Cyclone Fani. 
Indian Navy deploys its warships for rescue operations
In Bangladesh, national authorities have ordered the evacuation of 19 coastal districts and 3 868 evacuation shelters have been opened.