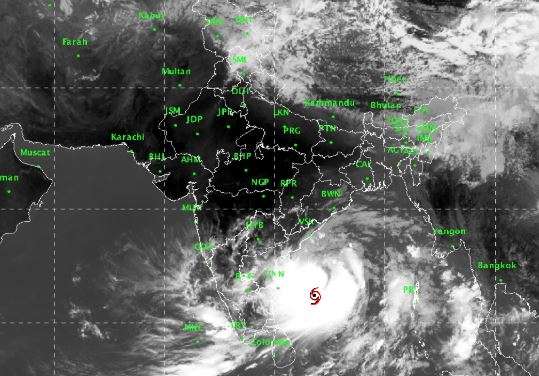 'Extremely severe cyclonic storm' Fani is racing towards the coast of Odisha. It is expected to make a landfall on Friday with a wind speed of upto 200 kmph. This is reported to be the strongest cyclone to hit India in last five years. The cyclone has created challenges in front of Indian authorities right in the middle of election season. India Meteorological Department has recommended evacuation of civilian population from coastal reagions. Shelters are being readied in Odisha and Indian Navy is on standby.
Here are the latest updates on Cyclone Fani:
The meteorological department has issued a "yellow warning" in view of the approaching Cyclone Fani.
Latest national bulletin of IMD says that Cyclone Fani is currently 680 km away from Puri in Odisha. Latest weather bulletin of the IMD says that winds gusting upto 210 kmph are prevailing in the Bay of Bengal right now.
The IMD has sounded Cyclone Alert for Odisha, West Bengal  and Srikakulam, Vijayanagaram and Visakhapatnam districts of Andhra Pradesh.
The Cyclone is likely to effect heavy rainfall not only in Odisha, Andhra Pradesh and West Bengal, but also in Arunachal Pradesh, Assam and Meghalaya.
In Andhra, very heavy rain is expected in Srikakulam, Visakhapatnam and Vijayanagaram on May 2 and 3.
West Bengal and Sikkim are expected to receive heavy rainfall on May 4 and 5
National Disaster Management Authority has published advisory of Do's and Don'ts.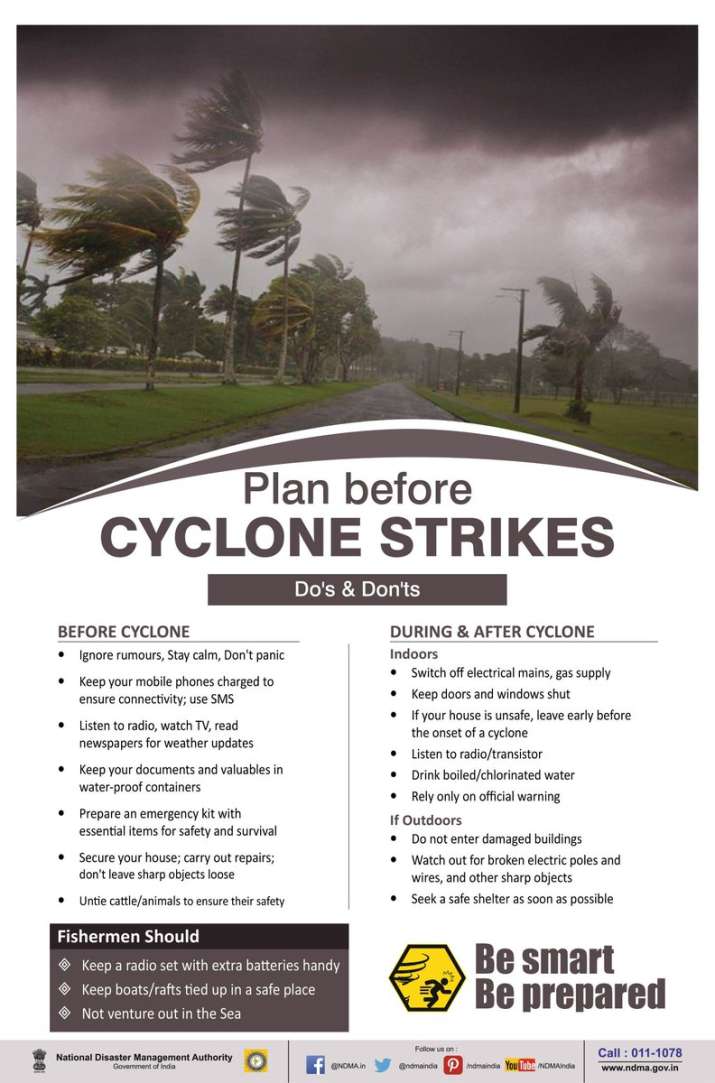 Over 800 cyclone shelters are being readied in Odisha. These can hold around one million people.
Indian Navy's Eastern and Southern commands are keeping a close watch on the situation. Navy vessels and helicopters are on standby. These will rush for aid and rescue effort if the need arises. Air Force and Army units have been deployed on strategic locations as well.
The NDRF is deploying 41 teams in Andhra Pradesh (8), Odisha (28) and West Bengal (5) for prepositioning. In addition, it is keeping on standby 13 teams in West Bengal and 10 in Andhra Pradesh. An NDRF team comprises about 45 personnel.
Odisha CM Naveen Patnaik has requested the Election Commission to lift Model Code of Conduct from districts in Odisha likely to be worst hit by the Cyclone. Cyclone Fani is expected to make landfall on Friday.
The central government has already released advance financial assistance of Rs 1,086 crore to Tamil Nadu, Andhra Pradesh, Odisha and West Bengal.
The states have issued advisories and are ensuring that fishermen do not venture into the sea.
Cyclone Fani is likely to hit Gopalpur and Chandbali, south of Puri in Odisha on Friday.
(With PTI inputs)
Also Read | Cyclone Fani: IMD issues 'yellow warning' for Odisha coast
Also Read | Cyclone Fani: Navy prepares ships, aircraft to deal with emergency