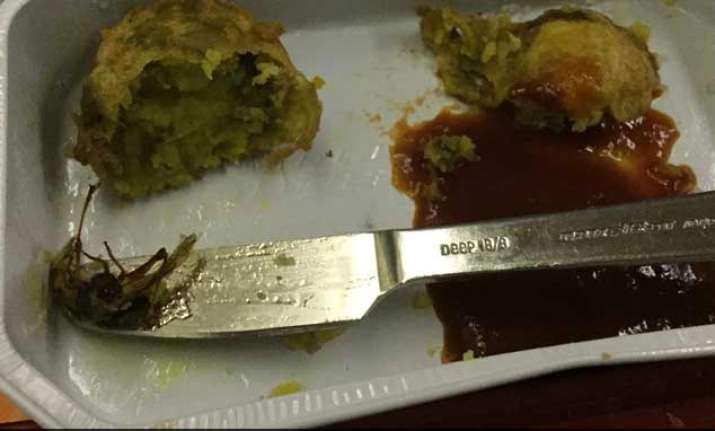 Passengers in Air India flight to Chicago were in shock after one of them found a cockroach in the meal served onboard, prompting the airline to order a probe into the matter.
Taking a serious note of the incident, the carrier has also served notice to the caterer concerned. 
The incident happened in the Chicago-bound flight from Hyderabad via New Delhi.
.@airindiain now serves cockroach for vegetarian meals on AI127 #sicktomystomach #traumatized #cockroachinfood pic.twitter.com/SX1DR2Cufy

— Rahul Raghuvanshi (@BostonNewsHound) November 16, 2016
A passenger tweeted about it along with a picture of the meals having a dead cockroach, following which Air India apologised for the inconvenience.
In response, Air India tendered apologies for any inconvenience caused. "We have a zero tolerance policy in this respect. Obligatory action is taking place," the airline said in a tweet.
PTI