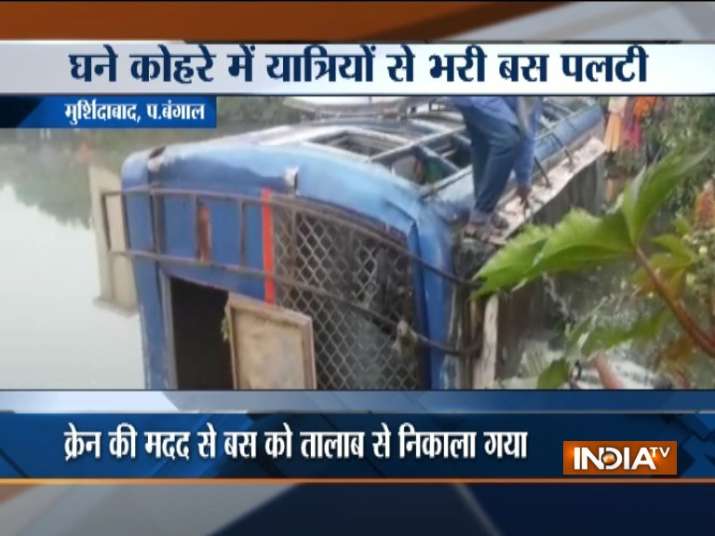 At least seven people were killed and over 20 injured on Saturday morning after a bus overturned in West Bengal's Murshidabad due to fog.
As per reports, the injured have been rushed to Beldanga hospital for treatment.
The incident comes days after seven people were killed and 22 left injured in West Bengal's Kharagpur district after a bus turned turtle. The accident took place when the driver tried to save a motorcycle that suddenly came in front of the bus. One 11-year-old boy, two women and four men died on the spot following the mishap.