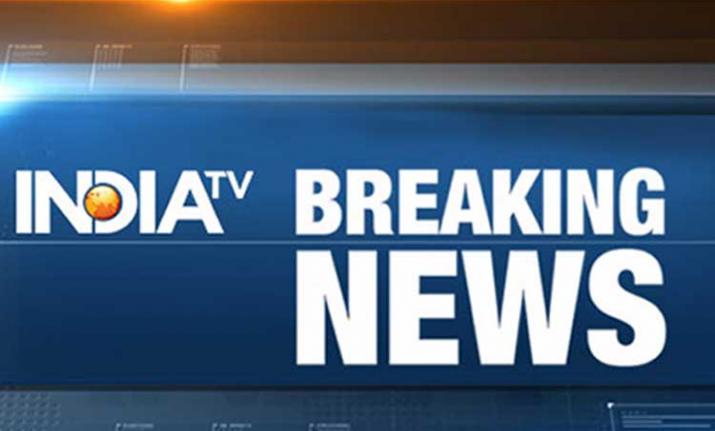 Twitter is buzzing with breaking news and news alerts from India and rest of the world. Here is the live coverage of all breaking alerts and latest updates from the micro-blogging site on one page:
Breaking News of June 29:
05:05 pm: CBI summons AirAsia India head R Venkataramanan on July 3 in connection with investigation in AirAsia scam (ANI)
04:26 pm: Usually monsoon covers the country by July 15 but this time it has come early and today it has covered the entire country. Delhi will receive fairly widespread rainfall for the next 3 days: Dr. Sathi Devi, India Meteorological Department (ANI)
04:02 pm: She has been suspended because she violated decorum as a teacher. It'll be investigated. We'll listen to her&only then will decision be taken: Bhupinder Kaur Aulakh,School Education Secy on the teacher suspended by Uttarakhand CM after she argued with him y'day over her transfer (ANI)
03:15 pm: Major Nikhil Handa, accused in Shailja Dwivedi murder case, sent to 14 days judicial custody by Delhi's Patiala House Court.
03:02 pm: Encounter underway between terrorists and security forces in Jammu and Kashmir's Pulwama.
02:44 pm: 48-year-old taxi driver in Goa arrested, sent to seven-day police remand for allegedly raping a 20-year-old woman (ANI)
02:37 pm: Eurozone inflation hits 2.0 percent in June (reports AFP)
01:59 pm: 
Delhi: PM #NarendraModi meets members of 'Mission Shaurya' team, five members of this group successfully scaled Mount Everest in May 2018 pic.twitter.com/WOQR3OjjId

— India TV (@indiatvnews) June 29, 2018
01:24 pm: Agreement between India and Switzerland has this. From January 1, 2018 till end of accounting year, all data will be made available. So why assume this is black money or illegal transactions?: Piyush Goyal on reports that money parked by Indians in Swiss banks rose 50% in 2017 (ANI) Read More
01:15 pm: Criminal complaint filed against Congress leaders Ghulam Nabi Azad and Saifuddin Soz in Delhi's Patiala House Court over their statements against the Indian Army (ANI)
12:38 pm: Releasing the surgical strike video is nothing but an attempt by this Govt to distract people from their enormous failures before 2019. If they did it with intention of showing proof, then why did they not release video when strike was carried out?: BSP Chief Mayawati (ANI)
12:22 pm: Prime Minister Narendra Modi meets Former PM Atal Bihari Vajpayee, who is undergoing treatment at AIIMS in Delhi 
12:10 pm: Jharkhand High Court extends Lalu Yadav's bail by 6 weeks in fodder scam 
12:04 pm: Iraq executes 12 people convicted of terrorism following the prime minister's call for speedy executions (reports Reuters)
12:01 pm: Special Cell of Delhi Police arrests two people with 10 kg Heroin worth Rs 40 crore approximately (ANI)
12:00 pm: We have a very hostile neighbour in Pakistan who is hell bent on creating trouble. Pakistan keeps on trying to infiltrate militants and indulge in ceasefire violations but BSF is giving a befitting reply: BSF DG KK Sharma (ANI)
11:58 am: Our basic purpose is to get after terrorists who are creating violence and disturbance in the Valley. Our aim is to not cause inconvenience to the civilian population which is not indulging in arsenal violence: Army Chief General Bipin Rawat (ANI)
11:56 am: Army continues to operate under strict rules of engagement that have been formulated. We conduct operations in a people friendly manner. Reports of Army and security forces carrying out operations brutally are false: Army Chief General Rawat (ANI)
11:50 am: We all are responsible to keep the country clean and healthy: PM Narendra Modi 
11:49 am: I had asked the doctors to provide free check-ups to pregnant ladies on the 9th of every month. I am happy to see boards put up outside several hospitals for the same: PM Narendra Modi 
11:48 am: 1.5 crore families have given up gas subsidies after I had pleaded for the same to those who can afford the subsidies: PM Narendra Modi 
11:47 am: People of the country today are aware of their responsibilities as citizens and are contributing towards making India a better nation: PM Narendra Modi 
11:46 am: The Central government is providing financial assistance of Rs 500 to the patients of tuberculosis. We are making an effort to eradicate this disease from the country: PM Narendra Modi 
11:45 am: I was happy seeing lacs of people perform Yog on June 21 (International Yoga Day). Even the doctors at AIIMS performed Yog: PM Narendra Modi 
11:44 am: Yog has established its name for preventive health care. People may make fun of Yog but it has become a mass movement in the world: PM Narendra Modi 
11:43 am: Setting up of new medical institutions and hospitals will also new employment opportunities for lacs of people: PM Narendra Modi 
11:42 am: It is very important to control the spread of diseases and illness. Keeping this in mind, we are working on the Swachh Bharat Abhiyan and have also reduced the cost of medicines: PM Narendra Modi 
11:41 am: There are a number of rural departments who have joined hands with us for better facilities and infrastructure in hospitals: PM Narendra Modi
11:40 am: The Central government is providing financial assistance of Rs 500 to the patients of tuberculosis. We are making an effort to eradicate this disease from the country: PM Narendra Modi 
11:37 am: I was happy seeing lacs of people perform Yog on June 21 (International Yoga Day). Even the doctors at AIIMS performed Yog: PM Narendra Modi 
11:36 am: Yog has established its name for preventive health care. People may make fun of Yog but it has become a mass movement in the world: PM Narendra Modi 
11:34 am: Setting up of new medical institutions and hospitals will also new employment opportunities for lacs of people: PM Narendra Modi 
11:33 am: It is very important to control the spread of diseases and illness. Keeping this in mind, we are working on the Swachh Bharat Abhiyan and have also reduced the cost of medicines: PM Narendra Modi 
11:32 am: There are a number of rural departments who have joined hands with us for better facilities and infrastructure in hospitals: PM Narendra Modi
11:31 am: The Central government is now upgrading hospitals in 58 districts to medical colleges: PM Narendra Modi
11:30 am: 13 new AIIMS have been announced across the country, out of which work on 8 has already begun: PM Narendra Modi
11:29 am: Over the last 4 years, healthcare has been given priority and a new directive has been given to provide modern health care to the people of the country: PM Narendra Modi
11:28 am: Under New India, we are moving towards building an India which comprises of better facilities for patients in hospitals: PM Narendra Modi
11:27 am: Due to the policies of the recent past, maternity care has considerably improved across hospitals in various cities: PM Narendra Modi
11:26 am: With the policies being introduced at the Centre, the country is now moving towards better facilities and infrastructure of the hospitals: PM Narendra Modi
11:25 am: We have inaugurated a 1 km long underground tunnel today, which will help transport the patients and medicinal facilities to the hospital on time: PM Narendra Modi 
11:22 am: Though we have all facilities at AIIMS, it becomes difficult at times to transport the patients and medicinal facilities to the hospital on time due to the traffic on road: PM Narendra Modi 
11:21 am: We are hopeful that with the kind of improvements we are bringing in AIIMS, the centre will make a higher name in the world: PM Narendra Modi 
11:19 am: We have also spent a good amount of money to improve the services and facilities available at Safdarjung Hospital in Delhi: PM Narendra Modi 
11:17 am: The capacity of AIIMS at all campuses is being expanded, looking at the popularity and facilities it has gathered: PM Narendra Modi 
11:16 am: Today we have layed the foundation stone of National Centre for Aging at AIIMS: PM Narendra Modi at AIIMS in Delhi
11:14 am: This is a special day for the people who have come to Delhi for treatment purposes: PM Narendra Modi at AIIMS in Delhi
11:12 am: Prime Minister Narendra Modi addresses the gathering at AIIMS in Delhi 
11:06 am: 
#NewsAlert | Prime Minister #NarendraModi lays foundation stone of National Centre for Aging at #AIIMS in Delhi pic.twitter.com/qg2gEY3Fni

— India TV (@indiatvnews) June 29, 2018
Read More
10:37 am: Kerala Crime Branch to investigate the sexual assault allegations against five priests (ANI)
10:23 am: One terrorist killed in encounter near Trehgam in Kupwara district of Jammu and Kashmir, operation over (ANI)
09:54 am: Army jawan injured as terrorists lob grenade at Army patrolling party in Shopian's Ahgam village in Jammu and Kashmir (ANI)
09:18 am: Markets open in green as Sensex rises 134.67 points to 35,172.31; Nifty at 10629.20 
09:10 am: Encounter underway between security forces and terrorists in Jammu and Kashmir's Kupwara (ANI)
08:28 am: EU leaders reach a deal on migration after all-night talks (reports AFP)
08:04 am: Manali-Leh highway blocked due to landslide in Himachal Pradesh's Marhi (ANI)
07:35 am: Law enforcement official identifies suspect in Maryland newspaper shooting as Jarrod W. Ramos (reports The Associated Press)
07:34 am: PM Narendra Modi to lay foundation stone of National Centre for Aging at AIIMS in Delhi today (ANI)
06:51 am: Uttarakhand's NH 94 blocked following major slide near Hindolakhaal (ANI)
06:13 am: Five killed, several others 'gravely injured' in shooting at newspaper building in Maryland (reports The Associated Press)
06:10 am: Capitol Police arrests about 575 people who were protesting Trump's immigration policy at Senate office building (reports The Associated Press)