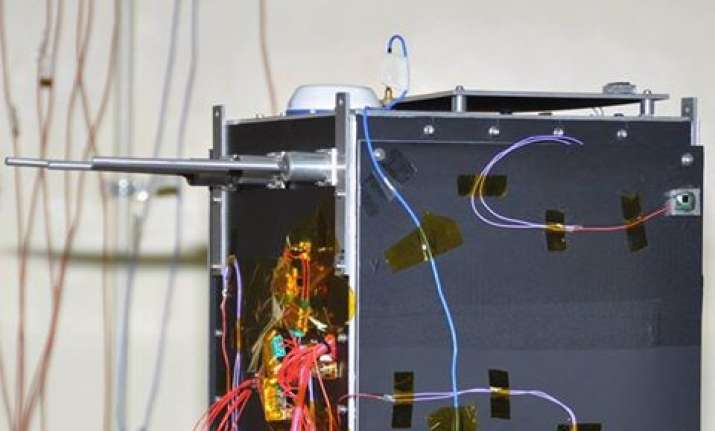 In what the Indian Space Research Organisation (ISRO) termed as a historic day for the Indian space mission, September 26 will see the end of a nine-year wait for the launch of the 'Pratham' satellite programme, the brainchild of IIT-Bombay students.
The satellite will be launched by the Polar Satellite Launch Vehicle (PSLV-C35), on its 37th flight, at 9:12 a.m on September 26, 2016, from Satish Dhawan Space Centre in Sriharikota, ISRO said.
Pratham is the first satellite programme started by students in the country. The satellite, however, missed its launch in 2012 due to several reasons, including lack of manpower, administrative delay and technical faults.
The main role of the satellite, which will be placed at an altitude of 720 km, will be measurement of "electron count". 
This will be beneficial for scientific studies, correcting errors in communication like the GPS and will also help in tsunami warnings. The total cost of the project is about Rs 1.5 crore.
 

What makes the launch extra special will be ISRO's launch of SCATSAT-1 for ocean and weather related studies along with other co-passenger satellites into polar Sun Synchronous Orbit (SSO). 

 
This will be another feather in the cap for ISRO after the successful launch of weather satellite, Insat-3DR18.
Apart from 'Pratham', the other co-passenger satellites include those from the US, Canada, Algeria and 'Pisat', a satellite from a Bengalaru-based institution. 
ISRO said SCATSAT-1 would be placed into a 720 km Polar SSO, whereas the two universities' satellites and the five foreign satellites will be placed into a 670 km polar orbit.
This will be the first mission of PSLV which will see it launching its payloads into two different orbits.
 

PSLV-C35 will be launched from the First Launch Pad (FLP) of Satish Dhawan Space Centre and it will be the 15th flight of PSLV in 'XL' configuration (with the use of solid strap-on motors), said ISRO. 

 
For this complex manoeuvre, ISRO had earlier carried out a test of successfully shutting down and restarting the fourth stage engine of the PSLV, the space agency said