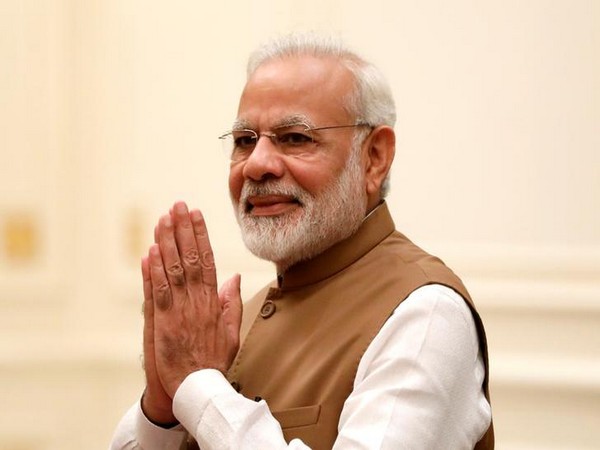 School students in Maharashtra will soon get to read about various facets of Prime Minister Narendra Modi, with the state education department ordering a purchase of nearly 1.5 lakh books on his life. 
The order was placed last month and most of these books, meant for extra reading for students, will be delivered to state government-run schools by this month-end, a department official said. 
"The order also includes purchase of books on the life of Mahatma Gandhi, Jawaharlal Nehru and Dr B R Ambedkar but their number is lesser than that of the Modi books," the official said. 
In total 1,49,954 on Modi, 1,635 books on Nehru, India's first prime minister, have been ordered, while 4,343 books on Gandhi and 79,388 books on Ambedkar have been ordered, as per the purchase order. 
Also, 76,713 books on former prime minister Atal Bihari Vajpayee have been ordered, the official said. 
The books, in Marathi, Hindi, English and Gujarati languages, are being purchased under the Sarva Shiksha Abhiyan (SSA), a programme for universalisation of elementary education, and will be kept as extra reading material for students from class 1 to 8, he said. 
Books on Chhatrapati Shivaji Maharaj occupy the pride of place in the purchase order, with the state government ordering 3,40,982 books on the life of the Great Maratha.
This number is followed by books on former president A P J Abdul Kalam (3,21,328). 
The official said that the books are being purchased from private publishers.
State education minister Vinod Tawde said, "An expert committee has recommended the books and the order has been placed according to these recommendations." 
"There is transparency in the purchase method," the BJP leader said.
Reacting to the move, Maharashtra Pradesh Congress Committee president Ashok Chavan accused the BJP of attempting to wipe out the country's tallest leaders from history to hide its own "black past", adding that BJP leaders needed "psychiatric treatment".
Chavan charged BJP leaders with indulging in self-praise, stating that the party had earlier removed the picture of Mahatma Gandi from the Khadi and Gram Udyog calender and replaced it with that of Modi. 
"The government has tried to remove names of leaders who sacrificed for the country, and is spending money on the books of Deen Dayal Upadhyaya, who made no contribution to the country," Chavan alleged. 
He accused the BJP of distorting history by maligning tall figures, interfering in the education sector to propogate its own version, including a deliberate attempt to suggest that there was a rift between Jawaharlal Nehru and Sardar Patel. 
He taunted the BJP asking how the party planned to remove the names of these leaders from the hearts of the people.
(With PTI inputs)