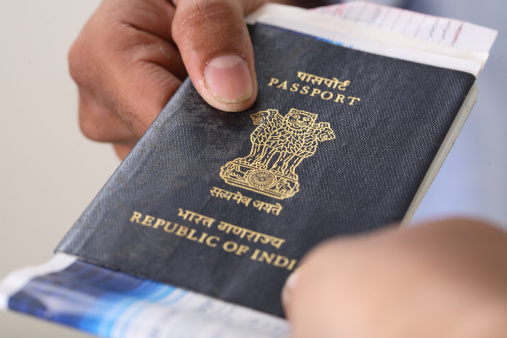 Simplifying the passport rules for Indian citizens further, the government informed the Parliament that it has done away with the mandatory furnishing of birth certificate to get a passport. The Ministry of External Affairs clarified last week that Aadhaar or PAN card besides other documents can also be used to establish proof of birth. 
As per the extant statutory provisions of the Passport Rules, 1980, all the applicants born on or after 26/01/1989, in order to get a passport, had to, hitherto, mandatorily submit the Birth Certificate as the proof of Date of Birth (DOB).
Replying to a question by Congress leader Ranjib Biswal, Minister of State of External Affairs VK Singh said in Rajya Sabha that applicants can now also submit Aadhaar Card, PAN card, driving license, Voter ID card, and even LIC policy bonds as the proof of date of birth while submitting the passport application. 
Transfer/School leaving/Matriculation Certificate issued by the school last attended/recognized educational board containing the DOB of the applicant can also be used for the same. 
VK Singh further stated that government servants can give extracts of service record, pension records etc., adding that the aim is to make passports easily available to million more. 
The simplified rules have also enabled single parents to apply for passports of their children without the need of mentioning both the father's and mother's name on the application form. The new online form now requires the applicant to provide the name of father or mother or legal guardian, i.e., only one parent and not both.
Also, neither divorce decrees, nor adoption certificates need to be submitted any longer to get a passport. Orphaned children only need a document from their orphanage to confirm date of birth.
Applicants over 60 and below 8 years of age will get a 10 per cent discount on passport fees. Online applicants need only provide the name of one parent or guardian, not both, helping single parent families.