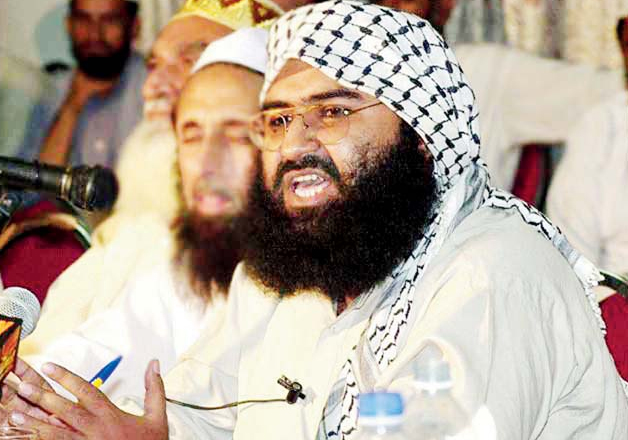 With India's attempts to get Jaish-e-Muhammad chief Masood Azhar declared a 'global terrorist' getting support from across the world, China has said that it supports New Delhi on combating terrorism and a discussion to designate the Pakistani national at the UN Security Council is in progress.
"China supports India and other countries on terrorism... The discussions are going on. It takes time," Chinese Ambassador to India Luo Zhaohui said while talking to media on the sidelines of a Chinese Visa Application Service Centre inauguration ceremony here.
"The discussion is going on. I am so happy to see your Foreign Secretary in Beijing two days ago... discussing everything... so, just wait," Luo added.

India on Wednesday reiterated its demand to China to give up its objections in declaring JeM chief and Pathankot attack mastermind Masood Azhar an international terrorist.
China has repeatedly blocked moves to designate Azhar at the UNSC. Most recently, it also blocked a proposal by the US to add Azhar to the list of such terrorists, in addition to the three previous rejections in 2016 to the Indian proposal.
India's Foreign Secretary S Jaishankar was in Beijing on Wednesday to co-chair the China-India strategic dialogue with the neighbouring country's Vice Foreign Minister Zhang Yesui and he raised the issue of Azhar during discussions.
However, Luo sought to deflect the issue saying the larger interest of 'bilateral cooperation' was more important.
"Don't focus only on this issue. This is important but more important is bilateral cooperation," he said, advising the media to focus more on positive cooperation between India and China.
On the other controversial issue of Chinese opposition to India's entry into the Nuclear Suppliers' Group (NSG), he said, "It is the same," signalling no change in stance to its objections.
On the rise of ISIS in the Afghanistan-Pakistan region, the Ambassador said: "The Chinese position is quite clear. We are against any form of terrorist activities. On this matter, China will always speak in the same language in the international community to take concrete measures."
On the recently-concluded talks on Afghanistan in Russia, Luo said Afghanistan is China's neighbour and is crucial for peace and stability in Central Asia.
"The countries concerned about Afghanistan are making joint efforts to bring peace and stability back to that country and the region," he added.