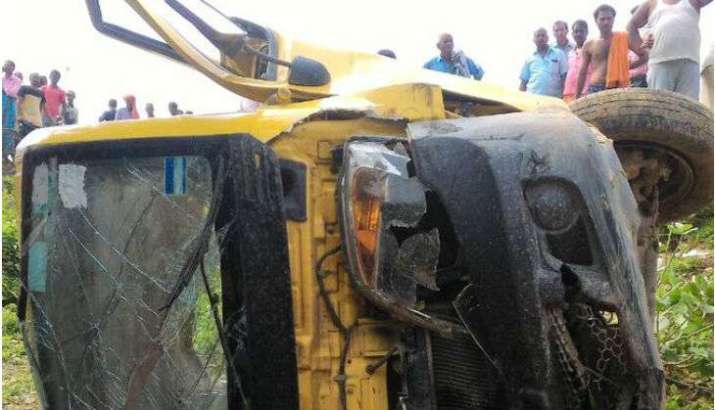 At least 8 children were killed in UP's Bhadohi today as a van carrying them was hit by a running train at an unmanned crossing.
It has come to light that the accident happened due to driver's neglignece who had earphones plugged to his ears as he was listening to songs.
District magistrate Praksh Bindu said that the driver was using earphones and that's why he did not listen to the sound of approaching train resulting in the collission.
Bindu also said that the state government has announced a compensation of Rs 2 lack for the families of the deceased children and free treatment to the injured.
In its preliminary probe, railway officials have found that despite being alerted by the 'gang man' that a train was on way, the driver overlooked it and drove ahead.
There were a total of 21 children in the van.
The incident took place at an unmanned crossing at Kairmau on the Varanasi-Allahabad rail section, an official told IANS.
 Nine children were admitted to a nearby medical facility for treatment where condition of two is said to be serious.