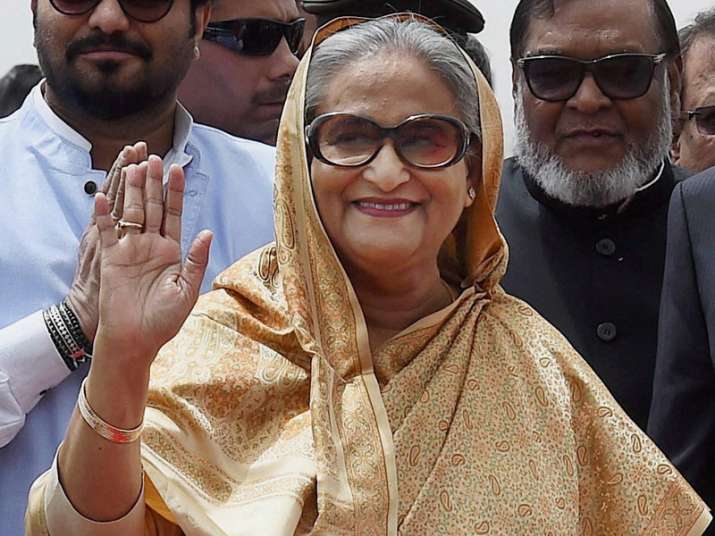 Bangladesh Prime Minister Sheikh Hasina today began her four-day visit to India. During her stay here, she will be meeting a host of leaders and will also hold bilateral talks with her Indian counterpart Narendra Modi.
At least 25 bilateral agreements including in key areas of civil nuclear cooperation and defence will be signed between the both sides.
This is Hasina's first bilateral visit to New Delhi in her current term as the Prime Minister of Bangladesh.
On the sidelines of meetings and delegation level talks, Hasina will honour families of Indian soldiers martyred in the 1971 Bangladesh liberation war tomorrow.
Hasina along with Modi will present the citation and a silver memento to each fallen soldier's family. A cheque of Rs 5 lakh will be also given to each soldier's family. 
A total of seven families have been chosen for the programme -- four from the Army and one each from Air Force, Navy and the BSF. 
They are -- Shaheed Lance Naik Albert Ekka, PVC; Shaheed Major Anup Singh, MVC; Shaheed Subedar Malkiat Singh, MVC; Shaheed Sepoy Ansuya Prasad, MVC; Shaheed Lieutenant (CDO) Samir Das, VSM, NM; Shaheed Squadron Leader A.B. Samant and Shaheed Lance Naik Mohini Ranjan Chakrabarty, Vrc.
The event will be held at Manekshaw Auditorium Dhaula Kuan New Delhi tomorrow. 
A total of 1,661 Indian soldiers had died in the liberation war of Bangladesh in 1971. The decision to honours the heroes was taken in 2015 during Modi's visit to Dhaka.