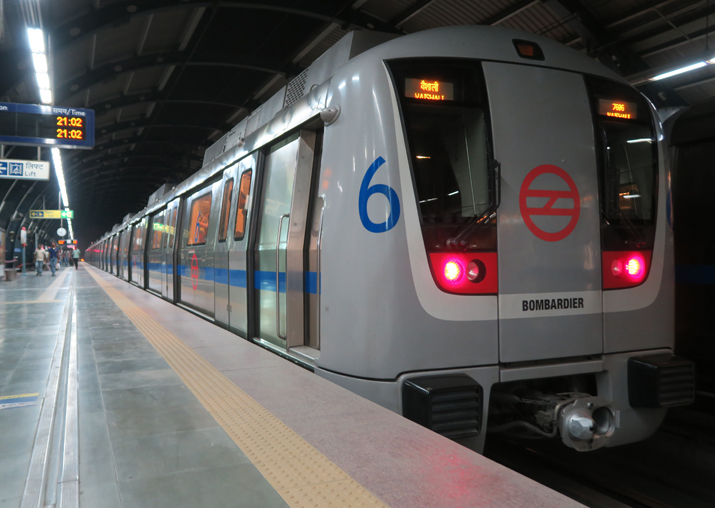 Delhi Chief Minister Arvind Kejriwal today expressed concern over the declining ridership of Delhi Metro after October fare hike. 
In a letter to Union Housing and Urban Affairs Minister Hardeep Singh Puri, Kejriwal claimed that there was a 18.5 per cent loss in Metro passenger trips after October 10 decision to hike the fare. 
The Chief Minister demanded that the fare hike decision be rolled back immediately.
"There has been a decline of about 10.5 per cent in the number of passenger trips undertaken during November 2017 as compared to November 2016," the letter reads. 
Noting passenger trips used to grow each year by about 8.5-9 percent, Kejriwal said that "even if we assume a conservative growth rate of 8 per cent per annum, it would be evident that not only was this growth of 8 per cent missed, there was also a decline of 10.5 per cent as mentioned above, implying a total loss of 18.5 per cent in passenger trips". 
The Chief Minister also said that this would significantly add to air pollution as the passengers who used to commute by Metro were now using modes of transport which were less-environment friendly. 
"In view of the sharp decline in ridership after the recent tariff hike, it seems necessary in public interest to review this hike and claw back the fares to their September level. I reiterate our earlier offer to bear half the losses arising out of the proposal roll-back," the letter further reads. 
In October, the Central government had informed Kejriwal that it cannot put on hold the proposed hike unless his government gives about Rs 3,000 crore annually to DMRC as grant-in-aid for the next five years. 
In response, Kejriwal said that his government was ready to pay Rs 1,500 crore a year, if the central government was ready to fund the other half.
The DMRC was formed in 1995 with equal equity participation of the Central and Delhi governments.
The Aam Aadmi Party government had locked horns with the Delhi Metro Rail Corporation (DMRC) over the fare hike on October 10 -- the second this year.
With Agency Inputs