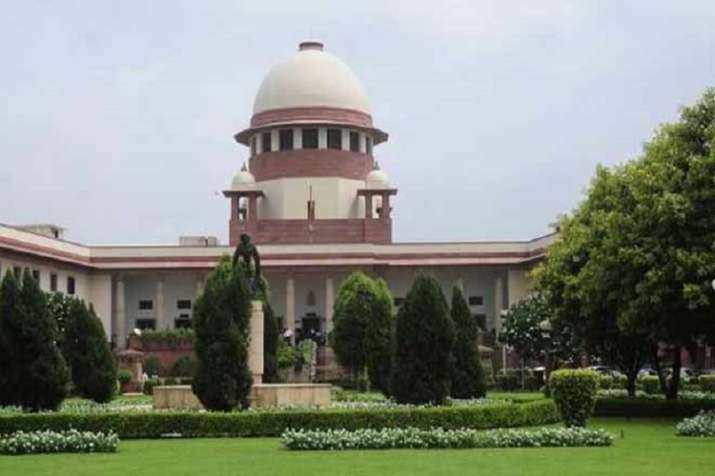 Security has been been tightened across Jammu and Kashmir in view of hearing over the constitutional validity of Article 35A in the Supreme Court on Friday. 
Several people were injured in violence which broke out on August 27 in Anantnag and other places following rumours that the Supreme Court is 'scrapping' Article 35A, which gives special rights and privileges to people of Jammu and Kashmir. To prevent a repeat any such incident, restrictions have been imposed in several areas. 
Also Read: What is Article 35A: All you need to know about contentious Constitutional provision
Separatist conglomerate, Joint Resistance Leadership (JRL), headed by Syed Ali Geelani, Mirwaiz Umer Farooq and Muhammad Yasin Malik, has called for a complete protest shutdown on August 31 for protection of article 35A.
"Restrictions have been imposed in areas under the jurisdiction of Nowhatta, Khanyar, Rainawari, M.R. Gunj and Safa Kadal police stations while partial restrictions will remain in force in areas under Kralkhud and Maisuma police stations on Thursday and Friday," the Jammu and Kashmir Police said in a statement.
"The restrictions are purely preventive in nature and have been imposed to maintain law and order," it added. 
Several interlocutory petitions have been filed in support of Article 35A by various individuals and civil society groups seeking continuance of the special status to Jammu and Kashmir.
Article 35A, which was incorporated in the Constitution by a 1954 Presidential Order, accords special rights and privileges to the citizens of Jammu and Kashmir and denies property rights to a woman who marries a person from outside the state.
The provision, which leads to such women from the state forfeiting their rights over property, also applies to their heirs.