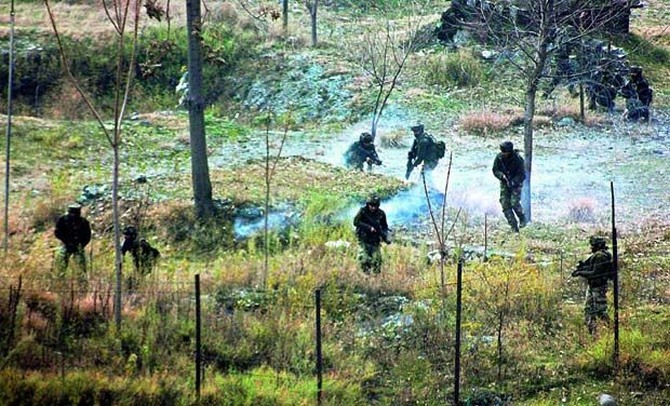 Jammu and Kashmir DGP K Rajendra on Saturday said that around 300 terrorists are still active in the state and that continuing infiltration along the Line of Control (LoC) is a cause of worry.
Terming the situation in the state "extremely fragile", the Director General of Police (DGP) said in a meeting of top civil and police officials of the state, chaired by chief minister Mehbooba Mufti, "The continuing infiltration along the border is a cause of worry which can change the whole game."
Referring to the situation in Kashmir where the unrest triggered by the killing of Hizbul Mujahideen terrorist Burhan Wani in July completed four months, Rajendra said even though the intensity and spread of the situation has come down, it continued to be "extremely fragile".
"While the intensity and spread of situation has come down, the situation is extremely fragile. At present, 250-300 militants are active. Given the present situation, we need to have a road map for next two-three months," he said.
The DGP said at least 70 buildings have been set ablaze by miscreants during the ongoing unrest in the valley.
"53 of these 70 buildings have been damaged totally," the police chief said.
He said the restoration of normalcy will remain the top priority for the forces in coming days.
"While a semblance of normalcy has been restored, there is no scope for complacency. Police will continue its drive against miscreants," he said.
At the meeting, deputy commissioners and SSPs of Kashmir division made detailed presentations on the ongoing development works, some of which have been affected due to the situation.
They also provided figures on the number of cases filed over the last four months and the arrests made in those cases.
(With PTI inputs)