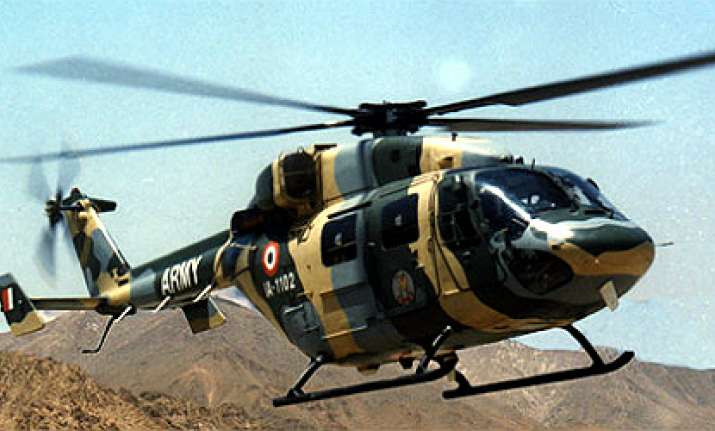 An advance light helicopter (AHL) of the Indian Army crashed in eastern Ladakh sector in Jammu and Kashmir on Tuesday but all its crew and passengers which included the Leh Corps commander and a division commander are safe, an officer said.
The chopper, an Advanced Light Helicopter of the Indian Army, crashed at Tsogstalu Helipad in eastern Ladakh on Tuesday afternoon. It had on board 14 Corps commander Lt Gen S.K. Upadhyay and 3 Div commander Maj. Gen. Savneet Singh. 
"All crew members and passengers are safe," an army official said.
(With agencies)