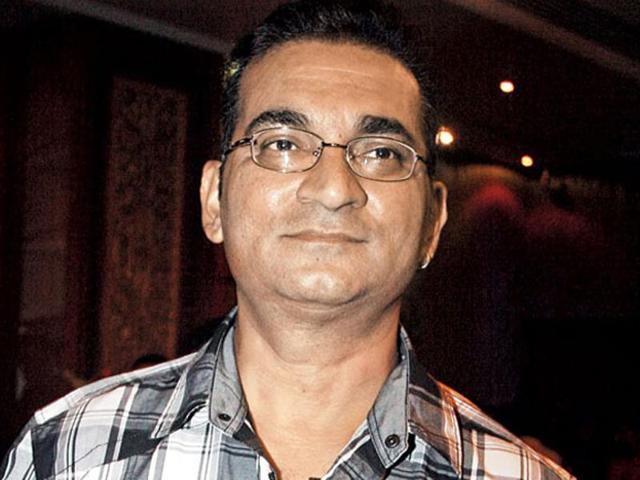 Singer Abhijeet Bhattacharya, who often makes headlines for all the wrong reasons, has said that he is dividing India between two different formations – nationals and anti-nationals.
The noted singer, who has given voice to numerous hit numbers in Bollywood films,  claimed that he is trying to unite the nationalist forces which is being resented by the anti-nationals.
"I am actually dividing the country between nationals and anti-nationals. At least I am doing one good thing by uniting the nationalists. The anti-nationals are not liking it and hence forming a group against us," Abhijeet told news agency ANI on Monday. 
Abhijeet's tweeter account was suspended last week after he made some objectional comments against former JNUSU vice-president Shehla Rashid Shora. 
On Monday, Abhijeet returned to twitter with a new  account and posted a video, in which he alleged that people are trying to 'curb' his voice, adding, he will denounce those who criticize the country and the Indian Army.
However, Twitter has suspended his new account as well. 
Calling himself a "patriot", Abhijeet lashed  out at his critics and said that he is being targeted for encouraging the Indian Army and attacking the anti-nationals with words.
"It's an irony, I have become a big issue in this country. Who am I? I am no one; I am just a singer and a patriot. We cannot do what the army does. All we can do is encourage them with our words and attacking the anti-nationals with our words. That is what I do," he said.
Also Read: Abhijeet Bhattacharya returns to Twitter
The singer also said that he does not regret the suspension of his account on Twitter as it's  filled with people who speak against the nation.
"I feel bad for Twitter. RIP Twitter. Twitter now is filled with people who question our soldiers, Indian army, our elected leaders and people like Major Gogoi, who support the naxals, speak for Pakistan and who say Kashmir is not a part of India. So, I feel whatever happens is for good. I think I am not of their level," Abhijeet said.
Also Read: After Sonu Nigam quits Twitter, Anupam Kher has a message for him
Abhijeet claimed that he never used abusive language on Twitter and pointed out that there are many people on Twitter,  with verified accounts,  who use undignified and  abusive words.
 
"I have never abused on Twitter. My abuses limited to 'besharam budia' and 'client was not satisfied.' Twitter is filled with people, with verified account, who use below the dignity abuses'" he added. 
Abhijeet, however, said that he will be back on Twitter if the micro-blogging site invites him.
"I don't need Twitter. If it calls me back, then I will be there and will continue lashing the anti-nationals. I don't need any kind of political or other support. I have the people of this nation with me," he said.
He further alleged that the anti-nationals, separatists and naxals are lobbying hard to suppress the voice of people like  Paresh Rawal, Sonu Nigam, Akshay Kumar and himself.  
"All that is happening here is lobbying, by the anti-nationals, separatists and naxals, " he said.