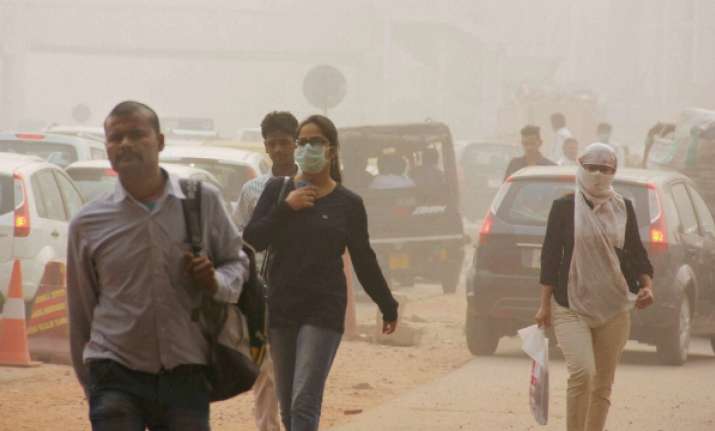 The National Capital and surrounding regions saw respite from air pollution on Friday with air quality improving from "very poor" to "poor".
According to the Central Pollution Control Board (CPCB), this is the second time this year when the Air Quality Index (AQI) of Delhi improved to "poor". 
On Friday, AQI, measured on a scale of 0 to 500, was 297 for Delhi (309 on Thursday), 265 for Faridabad (281 on Thursday), 294 for Gurugram (298), 369 for Ghaziabad (359) and 265 in Noida (253) -- all considered very poor.
On Monday, the air quality of NCR was categorised as poor with AQI of Delhi at 289.
At 8 p.m. in Friday, the average concentration of PM2.5 or particle with diameter less than 2.5 micrometers in NCR was 156 units while in Delhi it was 164 units -- about six times the international safe limit.
According to experts, the moderate winds, rise in temperature and drop in humidity were the reasons for improvement.
"The wind speed had been moderate with about 10-15 kmph... beside the humidity has dropped from earlier 90 per cents to 80 to 54 per cent due to rise in temperature," said Mahesh Palawat, director private weather forecasting agency Skymet.