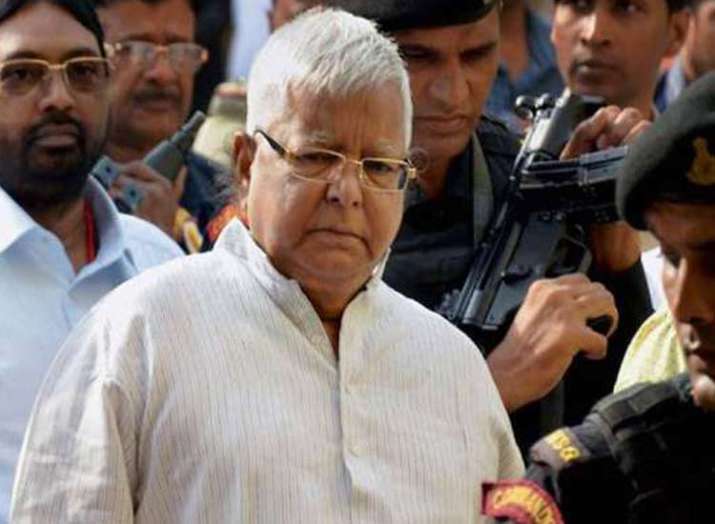 The All India Institute of Medical Services (AIIMS) on Monday filed a First Information Report (FIR) against some 'unknown miscreants' who created a ruckus inside the hospital premises in protest against RJD chief Lalu Yadav's discharge.
The FIR filed with Hauz Khas Police station notes that the men damaged a glass door of the hospital and even manhandled a guard when he tried to stop them from ransacking the hospital property.
"8-10 unknown miscreants misbehaved with the AIIMS staff and created nuisance in the hospital area protesting against the discharge of Lalu Prasad Yadav, who has been under treatment at AIIMS and is being discharged today," the FIR filed by AIIMS ' deputy chief security officer said.
"They also damaged the glass door of Cath Lab resulting in injury to security guard of AIIMS," the complaint further added.
Lalu's discharge from AIIMS has triggered a huge row with the former Bihar CM alleging conspiracy behind it. Lalu Yadav, who is serving jail term after being convicted in multiple fodder scam cases, claimed that he was still unwell but was being shifted to Ranchi under pressure from the BJP government.
"This is unjust, it is a conspiracy to deteriorate Lalu Yadav's health. I am being shifted to a place where there are no facilities. It is a tough time, but I will face it," Lalu told reporters at New Delhi railway station before boarding Ranchi Rajdhani Express.
Lalu had even written to AIIMS authorities urging them not to shift him, however, the request was turned out.
Earlier in the day, Congress president Rahul Gandhi met the ailing RJD leader at AIIMS.The BJP questioned the nearly 30-minute meeting between the two leaders. 
BJP president Amit Shah and UP CM Yogi Adityanath demanded an explanation from the Congress over its stand on corruption. The party should come out and clarify its stand over corruption,  Adityanath said. "During UPA Rahul Gandhi had torn the ordinance which could save now fodder scam convict Lalu Yadav. As 2019 is approaching it seems Congress can't win without Laluji's support, and today he (Rahul Gandhi) met Laluji (in AIIMS)," Amit Shah while addressing an election rally in Karnataka's Kolar.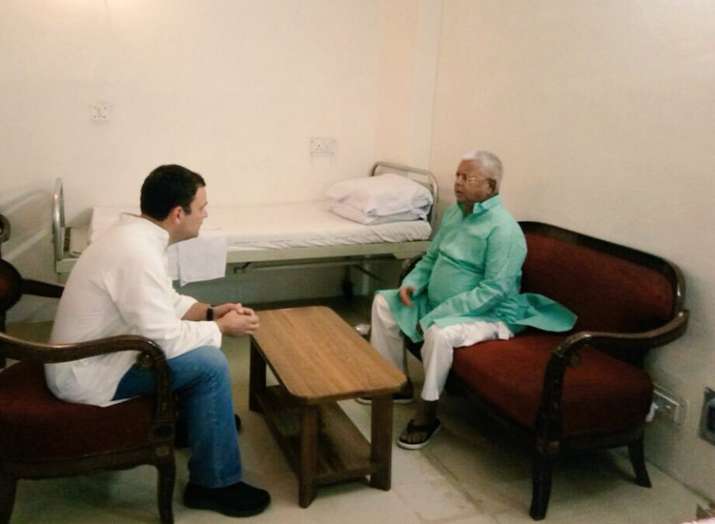 Lalu Prasad was admitted to the All India Institute of Medical Sciences on March 29 where a medical team comprising six doctors from the departments of surgery, cardiology, nephrology, and neurology is overseeing him. 
Lalu Prasad was earlier treated at the Rajendra Institute of Medical Science (RIMS) in Ranchi. 
He was admitted to RIMS on March 17 following complaints of uneasiness while he was lodged at the Birsa Munda Jail where he is serving a jail term since December 23, 2017 in connection with the fodder scam. 
The former Chief Minister has been convicted in four fodder scam cases since 2013 - the latest being the Dumka treasury case in which a special CBI court sentenced him to 14 years in jail.
Watch full coverage of the news on Aaj ki Baat: