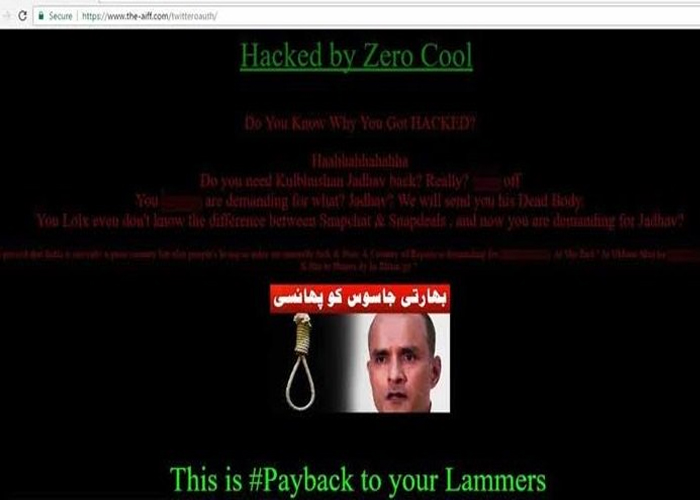 The website of All India Football Federation was hacked by a hacker group named, "Zero Cool" this morning. Hackers posted a message against Kulbhushan Jadhav and India.

 

Although there has been no confirmation, the language on the website sounded like it was the job of a Pakistani hacker.

 

"You don't even know the difference between snapchat and snapdeal, and now you are demanding for Jadhav," said the hackers in their message.

 

After abusing Jadhav and people of India in the message, Zero Cool says it will send back Jadhav's dead body.

 

The incident appears to be an outcome of the intervention of the International Court of Justice that ordered a stay on the hanging of Jadhav in Pakistan.

 

A military court in Pakistan had sentenced Jadhav to death on charges of espionage.

 

"The website had been working even in the afternoon (on Tuesday). Right now, our IT department is looking into the matter," an AIFF official told the TOI. At the time of filing this report, the website had been closed down.