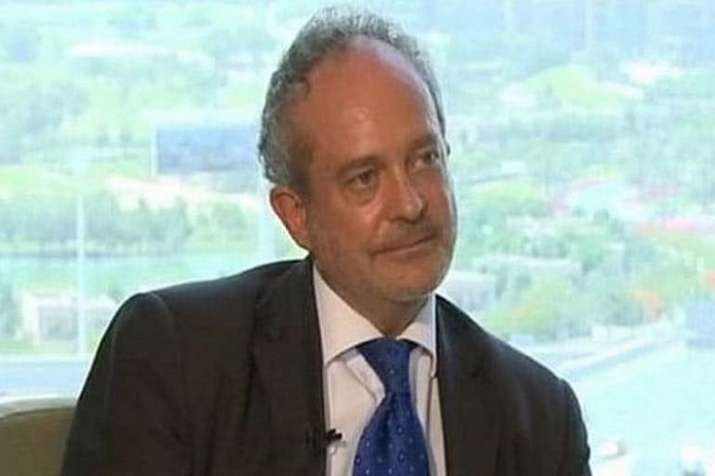 The British High Commission in India has got consular access to the alleged middleman in the AgustaWestland case Christian Michel, who was brought to Delhi from the United Emirates on December 4.
"Our staff are supporting a British man who is detained in India, and have visited him to check his welfare", the High Commission said in a statement, news agency ANI reported.
The UK had requested consular access to Michel, the alleged middleman in the Rs 3,600-crore VVIP Chopper case. Michel is one of the middlemen being probed by the CBI and the Enforcement Directorate in the case, besides Guido Haschke and Carlo Gerusa. However, Michel has denied the charges. The CBI has alleged that there was an estimated loss of approximately Rs 2,666 crore to the exchequer in the deal that was signed on February 8, 2010 for the supply of VVIP choppers worth  Euro 556.26 million.
The Enforcement Directorate (ED), in its charge sheet filed against Michel in June 2016, had alleged that he received EUR 30 million (about Rs 225 crore) from AgustaWestland.
Michel is being probed for having paid kickbacks worth over Rs 400 crore to Indian decision makers in the AgustaWestland scam, which involves allegations of bribery in the procurement of 12 VVIP helicopters, meant to ferry Indian PM, President and other important personalities. 
Michel was arrested in UAE last year on the basis of an Interpol notice and was out on bail. 
It was alleged that Michel had entered into a criminal conspiracy with co-accused persons, which included the then IAF chief SP Tyagi and his family members, and the public servants had abused their official positions by reducing service ceiling of the VVIPs helicopter from 6,000 metres to 4,500 metres.
The reduction in the ceiling made AgustaWestland eligible for a contract worth 556.262 million Euros, which was awarded to it by the Defence Ministry on February 08, 2010, for procurement of 12 VVIP helicopters.
(With agency inputs)