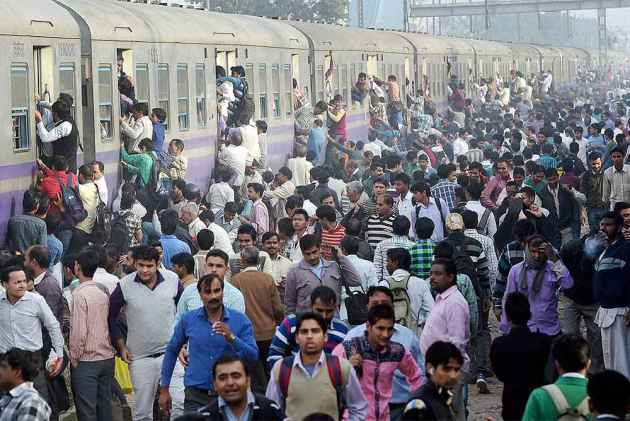 A large number of migrant workers from states like Bihar and Uttar Pradesh have left north Gujarat after protests broke out over the rape of a 14-month-old baby girl by a man from Bihar last week, the cops said. 
Non-Gujaratis, especially those hailing from UP and Bihar, were targeted in several parts of the state following the arrest of a Bihar native, police said.
Director General of Police Shivanand Jha said such attacks have taken place in Mehsana, Gandhinagar, Sabarkantha, Patan and Ahmedabad districts in the last one week and 170 people have been arrested in connection with the incidents.
Meanwhile, Gujarat Deputy Chief Minister Nitin Patel on Saturday said that he has written to Chief Justice R Subhash Reddy of the Gujarat High Court seeking a speedy trial in the rape case of the 14-month old girl.
On September 28, a 14-month-old girl was allegedly raped in a village near Himmatnagar town, around 100 km from Ahmedabad.
One Ravindra Sahu, a labourer hailing from Bihar working in a local ceramic factory, was arrested the same day and charged with the toddler's rape.
Patel said he has also sought setting up of fast-track courts for the speedy trial in two other similar cases in Surat and had also requested the chief justice to ensure that the accused get the harshest punishment possible, including capital punishment.
"I have written to the chief justice with request to set up a special fast-track court so that trial in rape cases at Himmatnagar (in Sabarkantha district) and Surat are held there and completed in a month or so," he told reporters.
WATCH VIDEO: Gujarat shocker: North Indians targeted over rape of toddler
(With inputs from PTI)