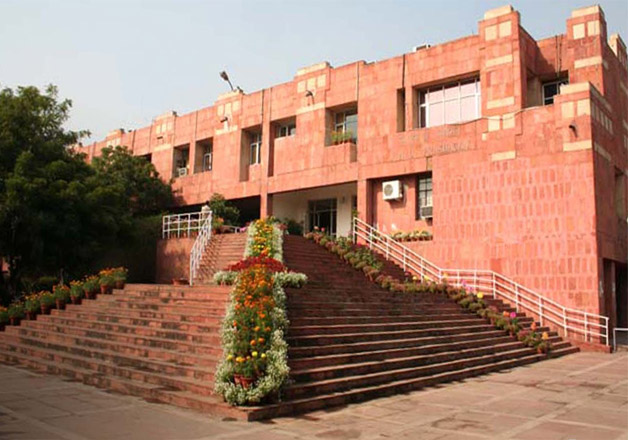 New Delhi: A group of students in Jawaharlal Nehru University (JNU) on Friday organised a religious gathering in the premises of one of the hostels.
The student's group Hindu Jagran Abhiyan that organised Ram Navami and Navratra celebration in the campus said that they gave a prayer call to "eliminate anti-nationals" of India and to "purify" the university.
Hinting at the February 9 event in the campus that marked the death anniversary of Afzal Guru and worshipping of Mahishasur in the past, the student organisation in a statement said: "After denigration of Maa Durga and anti-national slogans in JNU, Hindu Jagran Abhiyan and Hindu Vidyarthi Sena of JNU organised Ram Navami Puja and Bhagwati Puja on occasion of Ram Navami and Navratras."
 
"A prayer and call will be made to the lord to eliminate all anti-nationals of India and purify the university and country from people having impure thoughts, and bring harmony and peace," the statement added.
Around 100 students attended the event which was organised in the lawns of Mandvi hostel.
Ajay Gautam, religious preacher, activist, former spokesperson of Shankaracharya Swarupanand Maharaj and Swami Nandkishore Mishra, a Hindu Mahasabha leader were the chief guests of the event.
A section of students have criticised the prayer meeting saying that there is no place for such religious activities in an academic institution where religious leaders are invited to talk.