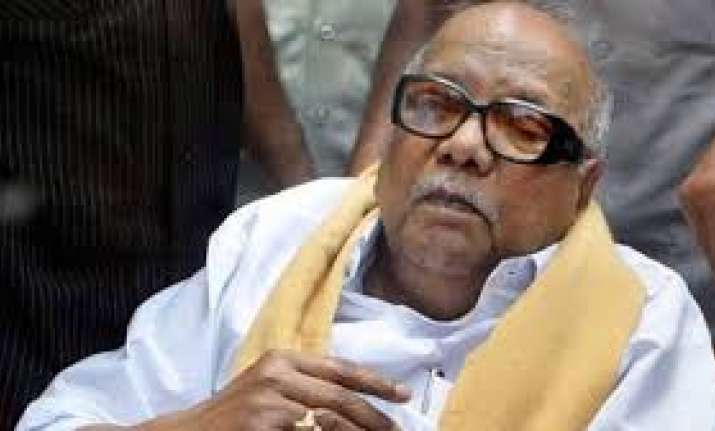 DMK president M Karunanidhi visited party headquarters Anna Arivalayam here, his first in about a year since he fell ill last December.
The wheelchair-bound veteran was accompanied by his son and DMK working president MK Stalin, daughter Selvi and senior leader Durai Murugan, among others, during the visit on Friday.
The leader very briefly interacted with them and reportedly signed a register there.
Karunanidhi fell ill in October 2016 due to a drug-induced allergy. In December that year he was admitted to a private hospital here twice.
The veteran leader was admitted to the hospital for "optimisation of nutrition and hydration" in the first week of December and later, due to a throat and lung infection.
He had undergone tracheostomy, a procedure to optimise breathing.
Congress president Rahul Gandhi had called on the DMK patriarch at his residence in December 2016.
Prime Minister Narendra Modi met the DMK leader in November this year during the former's visit here.
Earlier, Karunanidhi had made a public appearance in October this year when he visited an exhibition held in connection with the 75th anniversary of party mouthpiece Murasoli.