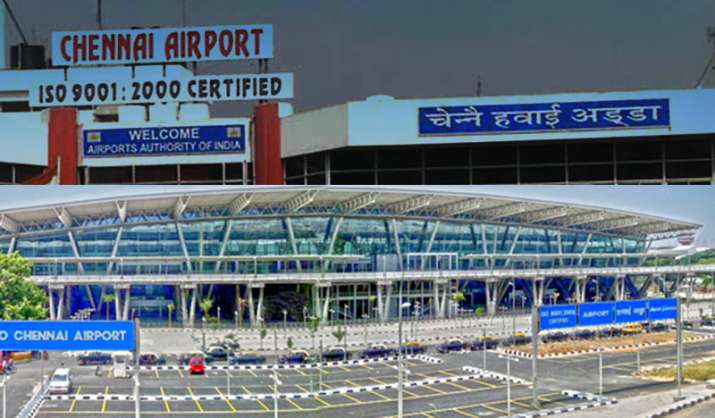 The frequent collapse of glass panels at the Chennai International Airport has prompted the National Human Rights Commission to seek an explanation from airport officials as well as the Civil Aviation Ministry.
For the 66th time since the airport's renovation in 2012, a glass panel fell 20 feet away in a corridor between the old and new terminals.
The airport director Deepak Shastri could not take it anymore. "We are planning to use less number of glasses in the airport terminal in near future. In our modernisation programme, I will ensure glass is used minimally," said Shastri who has plans to make Chennai Airport one of the best in the world.
The National Human Rights Commission has been informed that the airport's structural design is not defective, but that the glass used all around the modernized terminal is "impure".
"We saw the CCTV image and found the glass door near the aero-bridge from ramp was damaged due to a roller bag being carried by a passenger," he said. "We're planning to replace the glass with something sturdy so that it could not be damaged so easily."
In May this year, minister Ashok Gajapathi Raju ordered Airports Authority of India (AAI) to carry out an inspection of the Chennai Airport, which had seen over 40 incidents of collapse of glass panels, granite slabs and false ceiling since 2013.
Responding to the notice sent to the National Human Rights Commission (NHRC) on the rising incidents of glass panel collapse at the government-run airport, in-charge chairman of the AAI S Raheja has said the spontaneous breakage of glass panel is because of nickel sulphate inclusion, which is a normal phenomena and very much within the industrial norms.