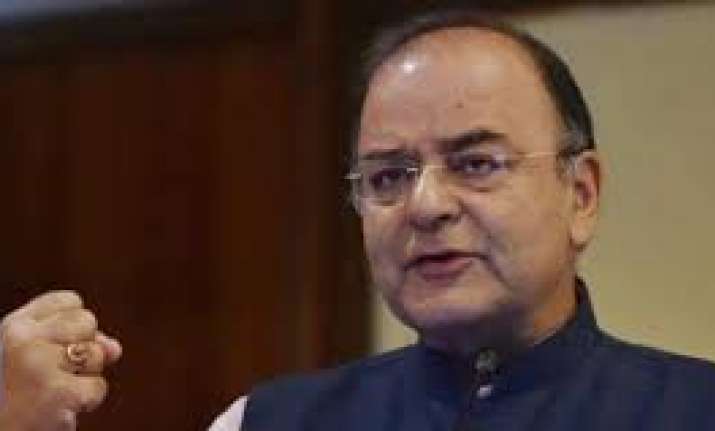 Union Finance Minister Arun Jaitley on Friday said the 8.2 per cent GDP growth in the first quarter of the current fiscal represented the potential of a 'New India' in an environment of global turmoil.
"India's GDP for the first quarter this year growing at 8.2 per cent in an otherwise environment of global turmoil represents the potential of New India," Jaitley said in a tweet.
"Reforms and fiscal prudence are serving us well. India is witnessing an expansion of the neo middle class," he added.
Buoyed by the 8.2 per cent growth achieved in the first quarter of 2018-19, Economic Affairs Secretary Subhash Chandra Garg said that Indian economy has completed its recovery process and will exceed 7.5 per cent growth rate in fiscal 2018-19.
Talking to media persons, Garg said that the 8.2% growth indicates that the economy was now on a very steady high growth rate.
Garg also expressed the hope that the country will meet its fiscal deficit target of 3.3 per cent and said both oil price hike and rupee depreciation are temporary.
As per the data released by the Central Statistics Office (CSO), the GDP at 2011-12 prices in the first quarter of 2018-19 registered a growth of 8.2 per cent, up from 7.7 per cent in Q4 of 2017-18 and 5.6 per cent from year-ago corresponding quarter.