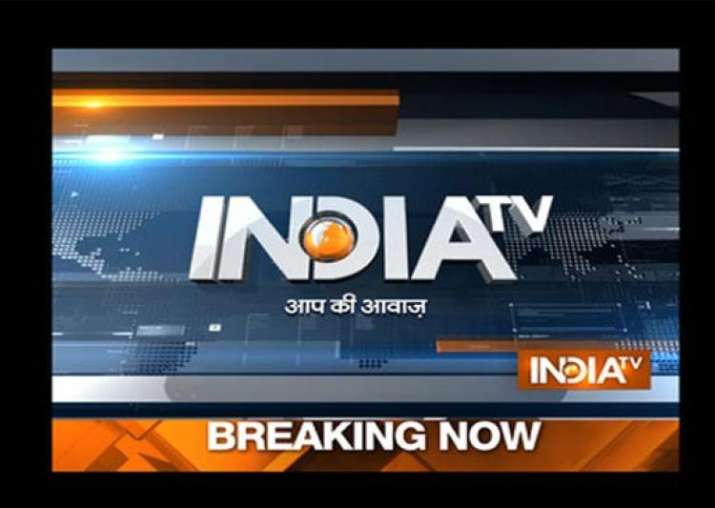 National News-
UP polls: Mulayam Singh Yadav announces 325 candidates, drops Akhilesh's aides
Samajwadi Party supremo Mulayam Singh Yadav today declared a list of 325 candidates for the upcoming Uttar Pradesh Assembly polls.
Cabinet clears ordinance to legalise note ban, four-year jail for holding scrapped currency
The central government today approved an ordinance to legalise the government's November 8 decision to ban Rs 500 and Rs 1,000 notes from economy.
AIADMK cadres assault suspended MP Sasikala Pushpa's husband, lawyers ahead of meet to decide Jayalalithaa's successor
In a shocking incident ahead of crucial meeting to pick the successor of late AIADMK supremo to lead the party here, an ugly fight broke out on the streets with rebel MP Sasikala Pushpa's lawyers being thrashed by a large gathering of the party cadres.
Retired bureaucrat Anil Baijal likely to succeed Najeeb Jung as Delhi's Lieutenant Governor
All speculations regarding Najeeb Jung's replacement have been brought to rest as retired bureaucrat Anil Baijal is likely to take over his designation of Lieutenant Governor of New Delhi.
15 coaches of Sealdah-Ajmer Express derail near Kanpur, 53 injured
At least 53 passengers were injured when 15 coaches of the Ajmer-Sealdah Express derailed this morning near Rura station, about 50 km from Kanpur.
'Surgical strikes not sufficient, Indian Army should attack Pakistan Army posts'
In view of the recent ceasefire violations at the Line of Control (LoC) by Pakistani forces, defence expert Major General (retired) S.R. Sinho has said that Indian Army should now attack the posts of the Pakistan Army to make things costly for them.
International News-
Obama administration close to imposing economic sanctions on Russia for interference in US presidential election: Report
The Barack Obama administration is close to imposing economic sanctions on Russia besides censuring it diplomatically for interference in 2016 US presidential election. 
Draft proposal for new NSG members paves way for India's entry, leaves Pakistan out: US group
A US-based arms control organisation has claimed that the draft proposal for admitting new members into the Nuclear Suppliers Group (NSG) paves the way for India's entry but leaves Pakistan out.
India second largest arms purchaser in the world after Saudi Arabia: Report
As India embarks on a massive modernisation plan for its defence forces, it has emerged as the second largest purchaser of arms among developing nations after Saudi Arabia, a latest Congressional report has said.
China hints at questioning India's Agni-V launch at UN Security Council
China has hinted that it is willing to question India's successful launch of Agni-V ballistic missile at the United Nations Security Council.
Business News-
With scrapped notes worth Rs 14 lakh cr back in system, RBI unlikely to generate big dividend
Banks have collected Rs 14 lakh crore of the Rs 15.4 lakh crore worth of Rs 500 and Rs 1,000 notes that were scrapped as a result of Prime Minister Narendra Modi's November 8 declaration.
New York University professor Viral Acharya named fourth RBI Deputy Governor
Viral Acharya, a professor of Economics in the Department of Finance at the New York University (NYU), has been named as one of the Reserve Bank of India's (RBI) four Deputy Governors.
53 per cent Indians preferred online mode to buy smartphones in 2016: Deloitte
Amid the steady 4G adoption growth, 53 per cent of Indians bought their smartphones online while 39 per cent of smartphone owners still preferred retail stores to buy a new device in 2016, a Deloitte survey revealed on Wednesday.
Entertainment News-
'Dhakkad' Friendship: Salman calls Aamir to praise 'Dangal', overwhelms the star
After superstar Salman Khan publically talked about his love-hate relationship with his friend and superstar Aamir Khan on Twitter, now the former has called the latter for his  praiseworthy performance. After watching 'Dangal', according to the latest hearsay,  Salman took out time to congratulate his 'Andaz Apna Apna' co-star.
'Taimur' debate: Priyanka supports Saif and Kareena, gives a tiff reply to trollers
Actors Saif Ali Khan and Kareena Kapoor faces social media flack when they named their new born, baby Taimur Ali Khan Pataudi. Many B-town celebrities supported the couple and the new star to voice her opinion on the same is actress Priyanka Chopra.
Bigg Boss 10: Swami Om uses THIS 'cheap' tactics against Rohan in captaincy task
The last episode of the TV reality show 'Bigg Boss' witnessed task for the captaincy. The contestants left no stone unturned to get the opportunity to rule the house. Tonight, things are going to be more difficult for the contestants as Swami Om started his 'cheap' tactics to annoy them.
Sports News-
Suresh Kalmadi declines IOA's Life President post; Sports Ministry showcauses body
In the eye of criticism, Commonwealth Games corruption scandal accused Suresh Kalmadi today declined the post of Indian Olympic Association's Life President even as the Sports Ministry slapped a showcause notice on the association for its abrupt move.
Team India continues to struggle with injuries as Axar, Jayant set to miss ODIs, T20s against England: Report
Despite the tremendous performance against New Zealand and England in all formats of cricket, the year 2016 has been a 'season of injuries' for Team India.